What I Found Across New York State – Part 3
After all the diverse and beautiful landscape between Albany, NY and Buffalo – the delightful small towns, wineries, museums and history – you arrive in Buffalo! 
Buffalo looms up in a cluster of Art Deco spires and glass-box skyscrapers – Manhattan-in-miniature on Lake Erie. It is home to wonderful art (Albright-Knox Gallery), stunning churches (Our Lady of Victory), great food (Anchor Bar, original Buffalo chicken wings), great music (Chautauqua Institute) and Frank Lloyd Wright homes (Darwin Martin House and others).
Much more than chicken wings, it's a city of delightful neighborhoods, stunning gardens, tons of stained glass, and a revitalized waterfront. Finally,  it's a city with a proud history.
From here the train takes you to Niagara Falls, NY – The only place where you can stand next to the falls and truly feel their awesome power. Experience the falls in a variety of ways – by boat (Maid of the Mist), walk under the falls (Cave of the Winds), or from the observation tower. When they say "Up Close and Powerful", they mean it!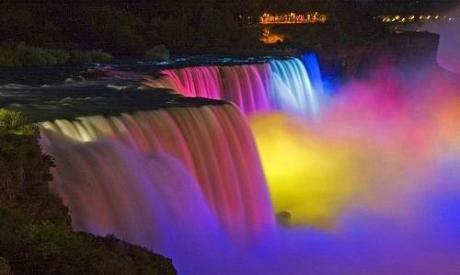 Add to the excitement with a jetboat ride through the Whirlpool, and add diversity with a wine-trail tour or the Seneca Casino. Enjoy the falls sunrise through sunset and into the evening with the spectacular nightly illumination.
On a perfect early October day, the train across New York State reveals a moving, living postcard of idyllic scenery and color and instills a strong desire to hop off and discover all that lay outside the window.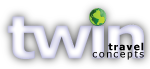 Customized Group Tours
Whatever your reason for traveling – Culture, Art, Gardens, Faith, or discovering new destinations – we create group tours that set each program apart from the ordinary.
Let our experience and passion work for you.
twintravelconcepts.com