What I Found Across New York State – Part 2
Across New York State, as the train passes through pastoral splendor and exciting cities (Utica and Syracuse) you find yourself in the beautiful Finger Lakes Region: eleven finger-like lakes that are home to some of the country's best wineries & restaurants. The region is well known for magnificent vistas and beautiful lake-side towns like Watkins Glen, Ithaca, Canandaigua, and Auburn.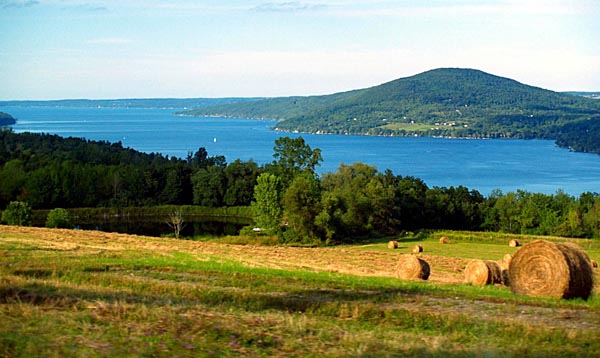 Here you can: drive your coach or a car on the track at Watkins Glen International Speedway, enjoy wine-tastings at many award-winning wineries along the lakes, create a wonderful Underground Railroad tour or Women's Rights tour, visit the Corning Museum of Glass, the Rockwell Museum of American Art, and enjoy a variety of cruises on several of the lakes. The Finger Lakes region is a great stand-alone destination or a wonderful addition to any NY State program.
On the train we skirted just above the Finger Lakes, and then through the Montezuma National Wildlife Refuge and Howland Island Wildlife Management Area. Added to the beautiful fall foliage were flocks of geese and herds of deer, and yet another surprise – Rochester!
Internationally regarded as the World's Image Center, the city of Rochester was first known as
The Flour City, then Flower City, and now Festival City. Rochester is a dynamic destination with great hotels and restaurants as well as intriguing neighborhoods, world-class museums and gardens.
The big surprise is all the great festivals! Festivals dedicated to Roses and to Lilacs, Jazz, Gay Pride, Dance, and several Arts festivals. There are festivals on the Erie Canal and Genesee River, and even a festival to celebrate just how "green" Western NY has become – Greentopia!
When you add in the great museums (George Eastman House), Underground Railroad and cutting edge art (Artisan Works) you have another wonderful tour component!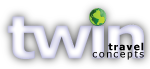 Customized Group Tours
Whatever your reason for traveling – Culture, Art, Gardens, Faith, or discovering new destinations – we create group tours that set each program apart from the ordinary.
Let our experience and passion work for you.
twintravelconcepts.com