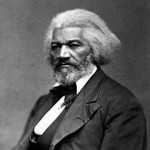 AKWAABA is a troupe of actors/guides who present stories of those who were running to freedom on the Underground Railroad, and brings these historical sites and events to life.
They narrate the histories of sites and the memorials established to those who created our history. Your senses will be marvelously challenged by the reenactments of the exploits of historical figures!
Rochester holds an important place in the Underground Railroad, Women's Rights and Civil Rights movements.
EXPERIENCE – One to three hours, custom designed to your group's desire for fun and knowledge. A great addition to any Rochester/Finger Lakes touring – also pairs well with Susan B. Anthony House, National Abolition Hall of Fame, and Harriet Tubman Home.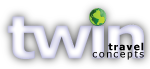 Customized Group Tours
Whatever your reason for traveling – Culture, Art, Gardens, Faith, or discovering new destinations – we create group tours that set each program apart from the ordinary.
Let our experience and passion work for you.
twintravelconcepts.com