Basilica Notre Dame, Montreal
Notre Dame is one of the crown jewels of Quebec's rich religious heritage. Whichever way you look at the basilica, inside or out, it's awe-inspiring.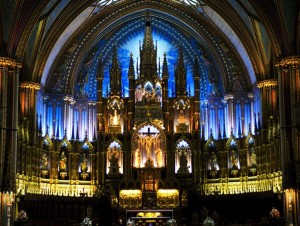 The Basilica's vast size, executed in the Gothic Revival style, the extraordinary craftsmanship and artistic polish of its fittings, its many fine works of religious art, and the interior of its chapel inspired by the Sainte-Chapelle in Paris, are heritage features whose preservation and enhancement demand the greatest possible attention and care.
EXPERIENCE – Ask about a program to visit the 4 official shrines of Quebec, as well as other wonderful religious sites.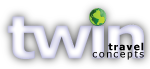 Customized Group Tours
Whatever your reason for traveling – Culture, Art, Gardens, Faith, or discovering new destinations – we create group tours that set each program apart from the ordinary.
Let our experience and passion work for you.
twintravelconcepts.com