Berkshire Mountains, MA – Summer-Long Festivals
As summer comes to New England, art lovers come out in force and descend upon the Berkshires. Summer music, dance and theater festivals attract travelers of all ages. The lush cool Berkshire Mountains (3 hours from Boston and NYC) are the perfect setting for a magnificent summer group tour!

Norman Rockwell, the famous American illustrator of the Saturday Evening Post, depicted an idealized America from the 1930's – 1950's.  Much of his inspiration came from his hometown of Stockbridge in the Berkshire Mountains of western Mass.  It's a quintessential New England village that is home to his studio and a museum dedicated to his life and art.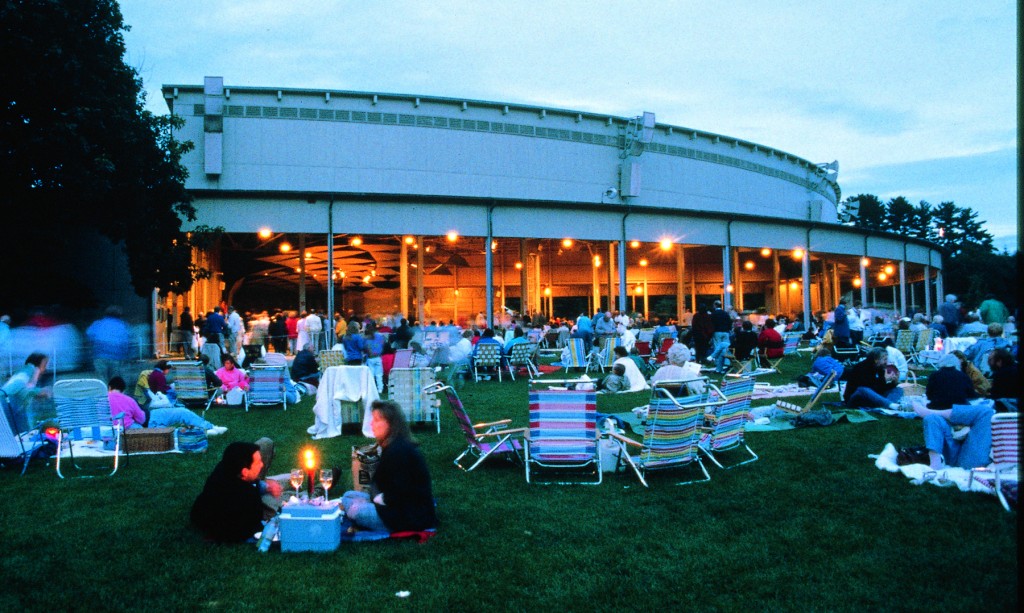 Lenox, MA (next to Stockbridge) is home to the jewel of summer festivals – Tanglewood – the summer home of the Boston Symphony Orchestra and Boston Pops. Now in its 76th year, the grounds of Tanglewood become a summer-long music mecca with a variety of stages, indoor and out, and many possibilities for enjoying live world-class classical and pop music in a bucolic mountain setting.  As an example, this year you will see entertainers like Jackson Browne and Melissa Etheridge on one stage and Vince Gill with the Boston Pops on another, and of course, the Boston Symphony Orchestra. Picnicking, classes, talks and meet-the-artist programs add to a tremendous group tour.
For ten weeks each summer, Jacob's Pillow Dance Festival presents dozens of performances

by artists from the U.S., Australia, Brazil, China, Finland, France, Germany, and Israel. There's no place like The Pillow with its stunning location nestled in the Berkshires and the wonderful variety of international dance troupes. Groups can enjoy a free outdoor performance with a picnic prior to the main event inside a magnificent barn.
Not to be outdone – Berkshire Theater Group (summer stock theater) oversees the development, production and presentation of theatre, music and the performing arts on 5 stages throughout the Berkshires all summer long. From classics like Oklahoma and Same Time Next Year to new productions, you'll enjoy the works of acclaimed actors and directors like Treat Williams, Betty Comden, Keith Heard, Karen Allen and Jule Styne, to name a few.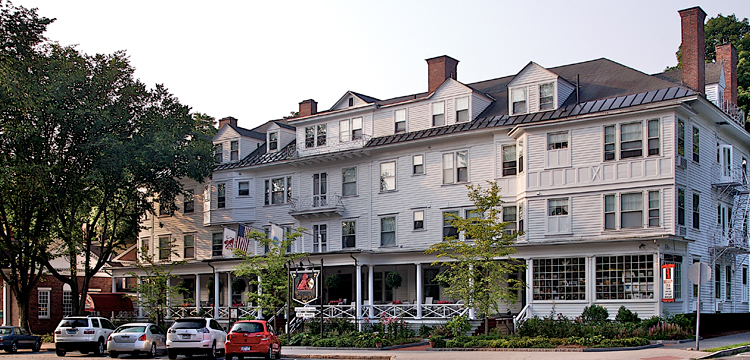 Stockbridge is also home to the famous Red Lion Inn, a classic New England Inn at the center of town, and a fantastic place to stay or dine with your group tour while attending one or more of these wonderful productions. While staying or dining here you will come to believe you are sitting in one of Norman Rockwell's illustrations!
Live music, dance and theater festivals throughout the summer in the Berkshires Mountains form a superb tour for any group!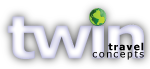 Customized Group Tours
Whatever your reason for traveling – Culture, Art, Gardens, Faith, or discovering new destinations – we create group tours that set each program apart from the ordinary.
Let our experience and passion work for you.
twintravelconcepts.com