Bethel Woods, Hudson Valley
The award-winning Museum opened in June 2008 dedicated to the exploration of the unique experience of the 1969 Woodstock Music and Art Fair, its significance as a culminating event of a decade of radical cultural transformation, and the legacies of the Sixties and Woodstock today.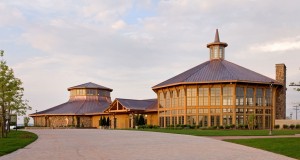 The interactive exhibits consist of audio/visual experiences, informative displays, and a collection of artifacts, and the permanent exhibits include: The Sixties, The Woodstock Festival, Three Days of Peace and Music, Impact of Woodstock & The Sixties.
In addition to information about the music festival, which is about two-thirds of the museum's scope, the museum offers exhibits, personal stories and a multi-media experience about various aspects of the 1960s, including music, fashion and political protest. It focuses on issues such as the baby boom, Cold War, Civil Rights Movement, and the assassinations and riots that occurred during the decade, all of which contribute to the context of Woodstock. The 7,000-square-foot  museum includes a 132 seat high-definition theater and a 4,300-square-foot  gallery, as well as classrooms, a cafe, a museum shop, and a patio.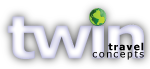 Customized Group Tours
Whatever your reason for traveling – Culture, Art, Gardens, Faith, or discovering new destinations – we create group tours that set each program apart from the ordinary.
Let our experience and passion work for you.
twintravelconcepts.com