Brandywine Valley, Scenic American Chateau Country
A road trip through the Brandywine Valley (PA & DE) offers a taste of American aristocracy. In the former country mansions of the ultrarich (i.e. du Ponts), travelers glimpse the early 20th C. extravagant lifestyle of a fascinating New World royalty.  Wildflowers, not billboards, line roadsides. The 12-mile stretch of the Brandywine Valley from Kennett Square, Pennsylvania, southeast to Wilmington, Delaware may seem brief but it takes a few days to truly enjoy.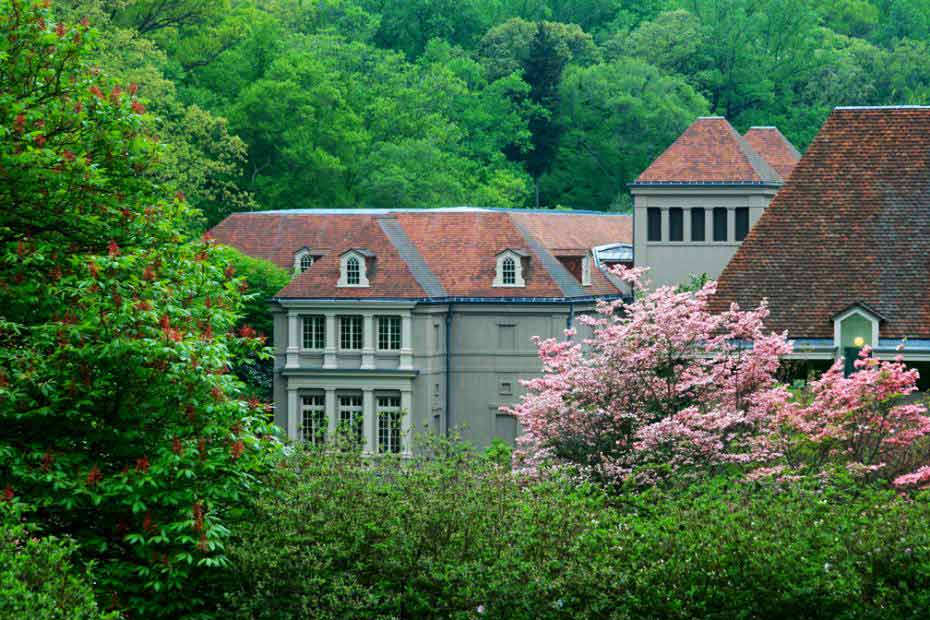 ARE THERE DATES YOU NEED TO FILL?
Contact us for your customized group tour proposal.
917-575-6600 | nick@twintravelconcepts.com
Brandywine Valley Highlights
Hagley Museum
New Castle
Hotel duPont
Longwood Gardens
Nemours Estate
Brandywine River Museum
Jessup's Tavern
Delaware Art Museum
Chaddsford Winery
House of William and Merry
Winterthur Museum, Gardens and Library
QVC
Day 1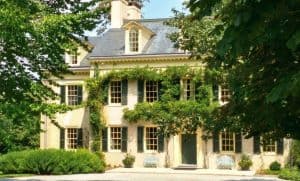 It is here at Hagley where the du Pont legacy began, and embodies the perfect introduction to the Brandywine Valley. The Hagley Museum is the former industrial site of the original black powder works of the DuPont Company. Take a journey through the black powder yards and the garden and grounds of the first du Pont family home in America.
New Castle is a charming historic town whose roots date back to the 1600's. Briefly the capital of Delaware, New Castle was the original Penn's Landing, although the town had also been claimed at one point in history by the Netherlands, Great Britain and Sweden. That diversity of heritage has left its beautiful mark on the town as you will see while strolling along the Green, and down to the Delaware River. Enjoy lunch on your own here!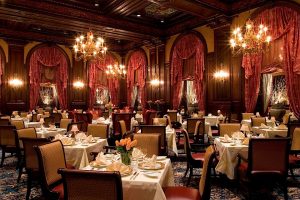 The Hotel duPont is at once an architectural icon, an internationally renowned hotel, and the pride of Delaware. The twelve-story Italian Renaissance building was commissioned by Pierre S. du Pont. It debuted in 1913 after a two-and-a-half year labor of love by French and Italian craftsmen who carved, gilded and painted this exceptional landmark to life. From the lavish splendor of the lobby to the shimmering majesty of the Gold Ballroom, every detail speaks to an eye for flawless style.
Afternoon High Tea at your hotel – Experience the elegance and style of traditional English tea service with classic tea sandwiches.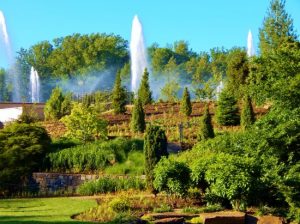 After tea you are on your way to Longwood Gardens where garden design, horticulture, education, and the arts interplay to inspire and enlighten. The gardens are a living expression of all that founder, Pierre S. du Pont, found inspiring, meaningful, and beautiful. From the intricate fountain systems to the meticulous gardens to the architectural grandeur, awe-inspiring discoveries await at every turn.
Dinner at the Terrace Café located in Longwood Gardens- You will experience culinary artistry as fine as their horticultural displays.
Day 2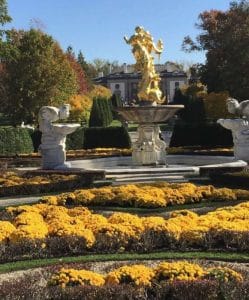 Nemours Estate (Alfred I. DuPont) comprises an exquisite, 77-room mansion, the largest formal French gardens in North America, a Chauffeur's Garage housing a collection of vintage automobiles used on the Estate, and nearly 200 acres of scenic woodlands, meadows and lawns.
Then it is on to Winterthur Museum, Gardens and Library, founded by Henry Francis du Pont. Winterthur is the premier museum of American decorative arts, reflecting both early America and the du Pont family's life here. Its 60-acre naturalistic garden is among the country's best. (Included is the garden tram tour, the house tour and the exhibits.  Lunch is on your own).
For dinner this evening, a warm welcome awaits you at Jessop's Tavern, a casual pub in a circa-1724 building with Colonial fare featuring servers in period costumes.
Day 3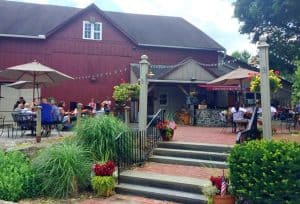 Delaware Art Museum –The museum holds a collection of more than 12,000 objects and was founded in 1912 as the Wilmington Society of the Fine Arts in honor of the artist Howard Pyle. The collection focuses on American art and illustrations from the 19th to the 21st century, as well as the English Pre-Raphaelite Brotherhood movement of the mid-19th century. The museum includes a 9-acre Sculpture Park.
Travel up to Chadds Ford, to the Chaddsford Winery. Housed in a 17th century barn, this winery produces some amazing wine. You will enjoy a tasting and lunch here!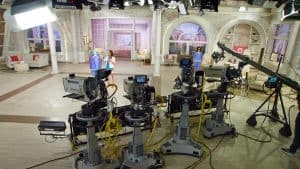 QVC – the shopping channel!  At this state-of-the-art broadcasting facility, guests will see and experience how QVC products are sourced, tested, brought to life on air, and delivered to millions of QVC customers. There are views into QVC's more than 58,000 square feet of studio space where guests may be able to watch QVC programs in progress and may even catch a glimpse of a favorite host or guest! And yes, there wil be some time for shopping…
Dinner this evening is at House of William and Merry – a remodeled century-old farmhouse with open kitchen serving creative, upscale New American food prepared from the freshest seasonal ingredients procured from local farms.
Day 4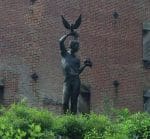 Brandywine River Museum – American art in a spectacular setting. Renowned for its holdings of the Wyeth family of artists, the Museum features galleries dedicated to the work of N. C. Wyeth, Andrew Wyeth and Jamie Wyeth. The Museum's outstanding Heritage Collection is a cross section of American art, with a special focus on artistic practice in the Brandywine valley. Nineteenth- and twentieth-century landscape paintings testify to the beauty which drew well-known artists to the area.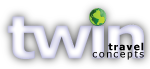 Customized Group Tours
Whatever your reason for traveling – Culture, Art, Gardens, Faith, or discovering new destinations – we create group tours that set each program apart from the ordinary.
Let our experience and passion work for you.
twintravelconcepts.com