Cathedral Church of St. John the Divine, NYC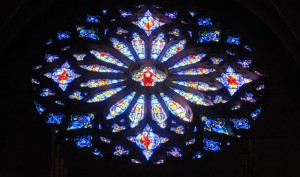 Cathedral of St. John the Divine is the largest cathedral and Anglican church, and fourth largest Christian church in the world.
The magnificent architecture and artwork, is on display for all through a variety of touring options.
Climb more than 124 feet through spiral staircases to the top of the world's largest cathedral. Learn stories through stained glass windows and sculpture and study the grand architecture of the Cathedral while standing on a buttress. The tour culminates on the roof with a wonderful view of Manhattan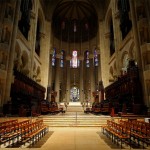 Textiles – This unique opportunity includes a behind-the-scenes visit to the Cathedral's world-renowned Textile Conservation Lab, which conserves tapestries, needlepoint, upholstery, costumes, and other textiles. Particular focus will be the Barberini collection of the Life of Christ tapestries and the Acts of the Apostles tapestries, based on cartoons by Raphael
Hidden Spaces – climb in both the eastern and western ends of Saint John the Divine. In the East, descend into the unfinished crypt and then ascend Rafael Guastavino's beautiful spiral staircase to incredible views high above the altar. The western climb presents an amazing view down the entire length of the world's largest cathedral
Explore the signs and symbols in the Cathedral and discover the unique attributes that characterize saints, martyrs, and angels. See these ancient symbols in paintings, glass and stone, and learn how the legends have inspired artists through the centuries.
EXPERIENCE –  Delightful musical events and festivals year-round. A great addition to a Harlem tour, a gospel tour, an architecture tour and houses-of-worship tour.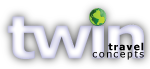 Customized Group Tours
Whatever your reason for traveling – Culture, Art, Gardens, Faith, or discovering new destinations – we create group tours that set each program apart from the ordinary.
Let our experience and passion work for you.
twintravelconcepts.com