Dia:Beacon, Hudson Valley
Dia Art Foundation's opened Dia:Beacon as a museum to house its renowned permanent collection of major works of art from the 1960s to the present. Located on the Hudson River in Beacon, New York, Dia:Beacon occupies a nearly 300,000-square-foot historic printing factory.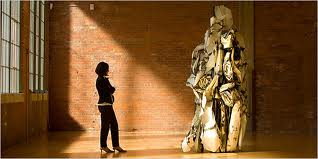 Dia has been dedicated to supporting individual artists and to providing long-term, in-depth presentations of their art. Dia:Beacon's expansive galleries house art that because of their character or scale, could not be easily accommodated by more conventional museums.
Dia:Beacon occupies a former Nabisco (National Biscuit Company) box printing facility built in 1929 and designed by Nabisco's staff architect Louis N. Wirshing, Jr.
The former factory is built of brick, steel, concrete, and glass, and is considered a model of early twentieth century industrial architecture. Design elements include broad spans between supporting columns, and more than 34,000-square-feet of skylights which create an exceptional environment for viewing works of contemporary art in natural light.
EXPERIENCE – Guided tours, special exhibition tours and gallery talks. Great with Kykuit, Storm King Art Center, Hudson galleries, Bard and all things Hudson Valley.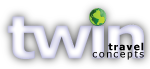 Customized Group Tours
Whatever your reason for traveling – Culture, Art, Gardens, Faith, or discovering new destinations – we create group tours that set each program apart from the ordinary.
Let our experience and passion work for you.
twintravelconcepts.com