Downton Abbey and English Castles
Just like in Downton Abbey, feel as the Lady or Lord Grantham while touring all things Downton. Castles and Palaces and scandalous tales. You'll return home wondering where your servants have gone off to!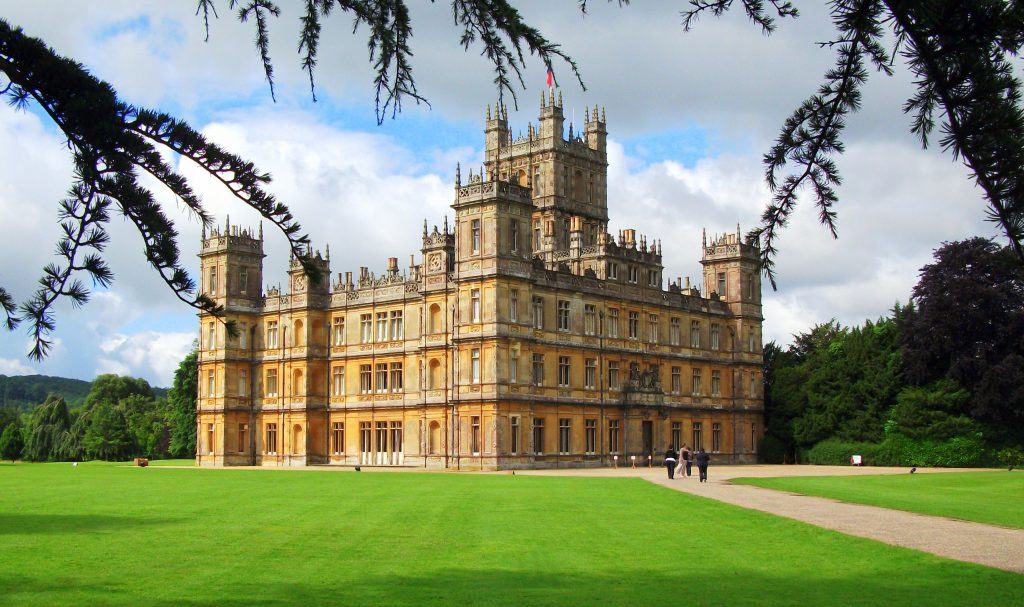 You will visit and tour Highclere Castle (Downton Abbey) inside and out with very-hard-to-secure confirmed tickets, and Windsor Castle (the world's largest and oldest inhabited castle).
Other amazing visits include Buckingham Palace, Westminster Abbey, Tower of London, Kew Palace & Gardens, Windsor Castle, Bampton in Oxford, and Stonehenge.
Stay 6 nights at Millenium Copthorne Tara Kensington Hotel in London – a perfect setting for six nights and with excellent service even Carson would approve of!
Downton Abbey Tour Itinerary
DAY 1-Fly to London Heathrow Airport
DAY 2-Arrive London, Panoramic Tour
We arrive in London, pass through Immigration, gather our luggage and exit through Customs into the Arrivals Hall where we meet our driver and guide and drive into London. Depending on the time of your arrival we will have a Panoramic Tour, stop for lunch on own and then arrive after 3:00pm at Kensington area hotel – our home for the next 6 nights.  Time to rest and refresh before our Welcome Dinner at the hotel. Kensington Copthorne Tara Hotel – London (D)
DAY 3-Windsor Castle, Kew Palace and Gardens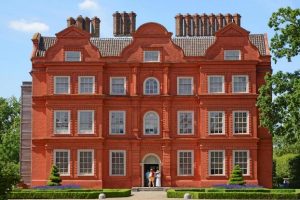 After our Full English Breakfast we depart for a full day of touring. We start at Windsor Castle, the oldest and largest inhabited castle in the world. It has been the family home of British kings and queens for almost 1,000 years. It is an official residence of Her Majesty The Queen, whose flag flies from the Round Tower when she is in residence.  We then continue on to visit Kew Palace and Gardens. Kew Palace has a rich history spanning nearly 400 years – from its modest beginnings as the home to a rich Flemish merchant, through to the arrival of the royal family. Step inside and explore this intimate and beautiful royal retreat. The first royal residents were George II, his wife Queen Charlotte and their ever-growing family. However, Kew Palace will always be associated with the 'madness' of George III. The palace was purchased by the Georgian King as an annex to the White House (which sadly no longer stands) to accommodate his expanding family, and a retreat for George III to be shut away during his infamous  episodes of 'madness'. We can decide for ourselves if the King really was mad. We return to our hotel for dinner. Kensington Copthorne Tara Hotel – London (B, D)
DAY 4 -Stonehenge, Westminister Abbey, Big Ben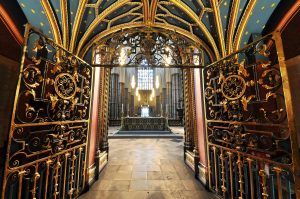 This morning we depart London for Stonehenge. One of the most famous sites in the world, Stonehenge is composed of a circular setting of large standing stones set within earthworks. It is at the center of the most dense complex of Neolithic and Bronze Age monuments in England, including several hundred burial mounds. The surrounding circular earth bank and ditch, which constitute the earliest phase of the monument, have been dated to about 3100 BC.  Returning to London, we visit Westminster Abbey and see Big Ben. Westminster Abbey was initially built by Henry III in 1245 and it is one of the most important Gothic buildings in England. It was at first home of Benedictine monks, then the Royal Coronation Church and is the final resting place of 17 monarchs. It contains a treasury full of paintings, stained glass, pavements, textiles, various other artifacts and books plus the most significant collection of monumental sculptures of the United Kingdom. We return to our hotel for dinner. Kensington Copthorne Tara Hotel – London  (B, D)
DAY 5-Highclere Castle (Downton Abbey)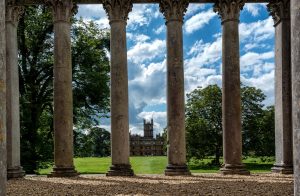 This morning we depart for our full day at Highclere Castle in Hampshire. This famous Castle is used for exterior shots and many of the interior filming of the PBS series, Downton Abbey. However, the kitchen, servants' quarters, working areas and several "upstairs" bedrooms were constructed and filmed at Ealing Studios in London. Highclere Castle is the actual home of the Earl and Countess of Carnarvon. We spend the day exploring the interior, the Egyptian Exhibit and the beautiful gardens. We return to our hotel for dinner. Kensington Copthorne Tara Hotel – London (B, D)
DAY 6 -Bampton, Waddesdon Manor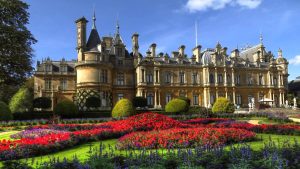 This morning we depart for the Village of Bampton in Oxfordshire.  This village is used to film outdoor scenes of Downton Abbey. The most notable structures are St Mary's Church and the library, which served as the entrance to the cottage hospital. Bampton is a bustling village and claims to be one of the oldest and prettiest villages in the area, retaining much of the character of a traditional Cotswold village.  We continue on and visit Waddesdon Manor, the fictional Haxby Park, which is located in Buckinghamshire. The house was built in the Neo-Renaissance style of a French château between 1874 and 1889 for Baron Ferdinand de Rothschild (1839–1898). The house, set in formal gardens and an English landscape park, was built on a barren hilltop overlooking Waddesdon village. We return to our hotel for dinner. Kensington Copthorne Tara Hotel – London (B, D)
DAY 7-Buckingham Palace, Tower Of London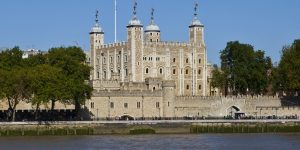 This morning we enjoy a visit to Buckingham Palace. Surrounded by vast parklands and gardens, this grand palace has been the Royal London residence since Queen Victoria's time, and contains priceless works of art, fine furniture and decorations that form part of the Royal Collection. We will have entry to The State Rooms, The Queen's Gallery and the Royal Mews. This is a self guided tour with audio guide.  Next we visit the Tower of London which is one of London's most famous landmarks. It is in this historic Tower we find the Crown Jewels, the prison cell of Sir Walter Raleigh, known as the Bloody Tower, and the Chapel of St. John and the Royal Armories.  We return to our hotel for dinner. Kensington Copthorne Tara Hotel – London  (B, D)
DAY 8-Farewell  
After final breakfast we are transferred to London airport for our return flight back home (B)
Please note:  Sightseeing days may be in different order depending on date of tour. Single rooms are limited. Triple rooms are not available at this hotel. This tour includes walking on uneven ground.  There are no elevators in Highclere Caste for touring.  The walk up to Windsor Castle can be difficult due to coach parking regulations.  This tour is not recommended for people with walking difficulties. A valid passport is required.
Pricing
$2,975/Double $3,730/Single
(For individuals or small and large groups)
Inclusions
Highclere Castle (Downton Abbey)
Windsor Castle and Buckingham Palace
Westminster Abbey and Tower of London
Kew Palace & Gardens
Stonehenge and Bampton-in-Oxfordshire
Waddeson Manor
6 Nights in 4-star Millennium Tara Kensington Hotel
Deluxe Modern Motorcoach
English Speaking Tour Manager
1 complimentary package at double for 30 paid
12 Meals: 6 Full English Breakfasts, 6 Dinners
Porterage for 1 Suitcase Per Person
VAT Taxes on what is included in itinerary
Not included – Airfare, travel protection, driver and guide gratuities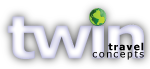 Customized Group Tours
Whatever your reason for traveling – Culture, Art, Gardens, Faith, or discovering new destinations – we create group tours that set each program apart from the ordinary.
Let our experience and passion work for you.
twintravelconcepts.com