Finger Lakes with Tiffany and Toppings
Two of 2017's most interesting happenings are in the Finger Lakes! Along with the lakes and wineries, the incredible Corning Museum of Glass will have an amazing Tiffany Mosaics exhibit – the very first exhibition focused exclusively on this aspect of Tiffany's extraordinary artistic career. Add that to the 125th anniversary of the Ice Cream Sundae, invented in Ithaca, NY.
DO YOU HAVE DATES YOU NEED TO FILL?
Contact us for your customized group tour proposal
917-575-6600 | nick@twintravelconcepts.com
Finger Lakes Group Tour Highlights
Tiffany's Glass Mosaics exhibit
Hot Glass Show at CMOG
Lake Seneca cruise
Wine Tasting
Dinner at ZaZa's Cucina
Harriet Tubman home
Willard Memorial Chapel
Seneca Falls stop
Women's Hall of Fame
Taughannock Falls stop
Ice Cream Sundae at Purity Ice Cream
Tour and ride on the track at Watkins Glen
---
Finger Lakes Group Tour Itinerary
Day 1
Your Finger Lakes odyssey begins at the Corning Museum of Glass, the world's largest Glass museum. The exhibits and experiences are amazing, and this year they have added a truly spectacular exhibit –  Tiffany 's Glass Mosaics.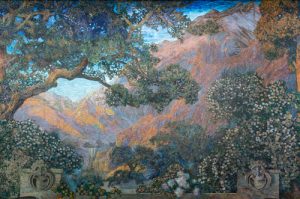 When you hear the words "Tiffany" and "glass," you may immediately think of leaded glass windows or luminous lamps, but artist Louis C. Tiffany expressed his passion for color and glass most innovatively in the technique of mosaic. From monumental architectural installations to inkwells for desktops, Tiffany's Glass Mosaics will be the first museum exhibition focused exclusively on this aspect of Tiffany's extraordinary artistic career.
In addition, this year's studio will feature a new 'make your own Glass experience' for groups –  a small Tiffany-type mosaic suncatcher, which is made by fusing glass pieces together. This is a great activity for all types of groups.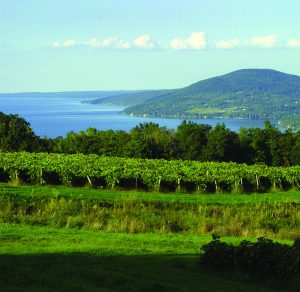 Seneca Lake is the largest and deepest of the (11) Finger Lakes defining this stunning region.  This afternoon you will enjoy a leisurely cruise on Lake Seneca. The wineries and farms dotting the hillsides create a beautiful pastoral backdrop to the exciting narration.
Did you know that New York State is the second largest grape-grower in the US? The wines are world renowned, and the Finger Lakes is the largest wine producing region in New York! Of course, a stop at a winery is included today.  You'll enjoy tasting the unique and award-winning varietals.
Ithaca is your home for the next two nights, at the base of Lake Cayuga.  "10 square miles surrounded by reality!"  Home to Cornell University, gorges, waterfalls and lakes, you will be mesmerized and enchanted by the quirky locals and diversity of this small city.  Your hotel will be the Hampton Inn or Fairfield Inn or similar.
Dinner tonight is at ZaZa's Cucina, a local favorite! ZaZa's offers traditional Italian cuisine with contemporary flair in an upscale casual atmosphere. You won't leave hungry!
Day 2
New York State has been at the forefront of many movements in our country's history. The Abolitionists and women's suffrage movement became interconnected and today you will visit a few powerfully important spots.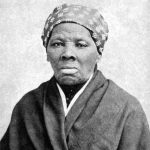 The Harriet Tubman Home preserves the legacy of "The Moses of Her People" in the place where she lived and died in freedom. In 1857, Harriet Tubman relocated her parents from St. Catharines, Ontario, Canada to Auburn, NY. She was provided a two-story brick home on the outskirts of Auburn, by her friend, William H. Seward. A short time later he sold the property to Tubman for a modest sum, an illegal transaction at the time. Seward was at that time the US Senator from New York. Today's tour will elaborate on her dynamic, dramatic and historic life.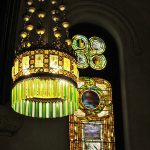 Also, located in this small village is the Willard Memorial Chapel and extremely rare example of the work of Louis C. Tiffany. It is the only complete and unaltered Tiffany chapel known to exist. Included in the Tiffany interior are 14 opalescent windows, a rose window, a large figure window, nine Mooresque-styled chandeliers, memorial tablets of glass mosaic tile and gilt bronze, furnishings of oak inlaid with metal and glass mosaic, a ceiling with gold leaf stencils and mosaic flooring.
Traveling across the top of the Finger Lakes, you will stop in Seneca Falls. Seneca Falls is widely believed to be the inspiration for Frank Capra's holiday classic, "It's A Wonderful Life." Come to Seneca Falls and visit the village and locations that inspired Mr. Capra in his visits to Seneca Falls in the early 1900's. Stand on the bridge that Jimmy Stewart's character leaped from in the movie.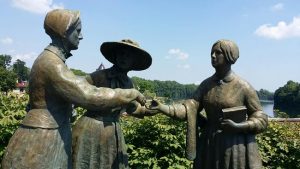 Ground Zero for the women's rights movement is Seneca Falls – and today you will visit the National Women's Hall of Fame. This gallery exhibit tells a powerful story of struggle and success!
As you travel back towards Ithaca, you will stop at Taughannock (Taw – Gan- Ock) Falls. Ithaca is surrounded by gorges and Taughannock is the tallest with a 215' drop – the highest east of the Rockies. It is a great example of why "Ithaca is Gorges!"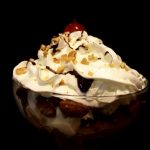 Back in town, it's time for a treat. Did you know that 2017 is the 125th anniversary of the Ice Cream Sundae? And did you also know that Ithaca is where it was invented? For over 80 years, Purity Ice Cream has been sticky smiles and happy faces. Learn about Purity's and the sundaes' history while enjoying a replica of the original Ice Cream Sundae.
Tonight, dinner is on The Commons. In the center of Ithaca is a pedestrian mall, lined with shops, cafes and restaurants. Dinner will be on your own as you have the difficult decision of tapas, steak, Italian, Ethiopian, Thai, pub…the famous Moosewood Café. Live music…
Day 3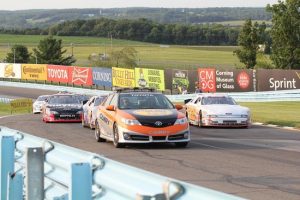 On your way departing from the Finger Lakes, stop in Watkins Glen at The Track.  Watkins Glen International was established on the streets of Watkins Glen, NY in 1948 and is North America's premier racing facility. The Glen has a long and storied past from its Formula 1 roots to its position as New York's only home to the NASCAR Sprint Cup Series. Today you will tour the track and your coach will drive on the track!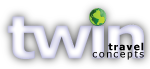 Customized Group Tours
Whatever your reason for traveling – Culture, Art, Gardens, Faith, or discovering new destinations – we create group tours that set each program apart from the ordinary.
Let our experience and passion work for you.
twintravelconcepts.com