Ganondagan – Native American Site, Rochester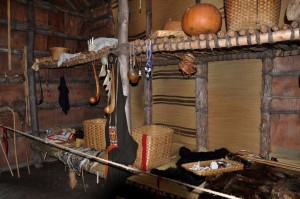 Ganondagan State Historic Site is the location of a major 17th-century Seneca town. This Native American community was a flourishing, vibrant center for the Seneca people.
Americans everywhere owe a debt to the Seneca people; as one of the six nations comprising the Iroquois Confederacy, their democratic ideals served as an inspiration for the U.S. Constitution. If you're a woman, you may be surprised to learn that the Seneca's matriarchal Society helped inspired the 1848 declaration of sentiments that eventually lead to a woman's right to vote.
EXPERIENCE – A full-size replica of a 17th-century Seneca Bark Longhouse, walk miles of self-guided trails, climb the mesa where a huge palisaded granary stored hundreds of thousands of bushels of corn, and learn about the destruction of Ganondagan, Town of Peace, in 1687.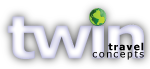 Customized Group Tours
Whatever your reason for traveling – Culture, Art, Gardens, Faith, or discovering new destinations – we create group tours that set each program apart from the ordinary.
Let our experience and passion work for you.
twintravelconcepts.com