Sweet Freedom Along Harriet Tubman Byway
This fascinating tour of the Harriet Tubman Byway explores the African American journey from slavery to American heroism, from pain and suffering, to redemption and rejoicing. Harriet Tubman's struggle, heroism, and ultimately sweet freedom are etched in the land and culture of the Eastern Shore from Baltimore to DC.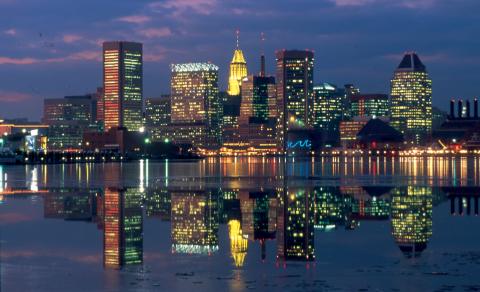 DO YOU HAVE DATES YOU NEED TO FILL?
Contact us for your customized group tour proposal
917-575-6600 | nick@twintravelconcepts.com
Tubman's Byway Group Tour Highlights
Dinner at Waterfront Kitchen
National Great Blacks in Wax Museum
Ms Masie's Jim Crow Maryland tour
Sharp Street United Methodist Church
Baltimore Civil War Museum
Maryland's Eastern Shore
Harriet Tubman Museum
Harriet Tubman Memorial Gardens
Stanley Institute
Malone's Church
Harriet Tubman Underground Railroad State Park & Visitor's Center
Bucktown Village Store
Capitol Visitor's Center
Nat'l Museum of African American History
Dinner at Carmine's
Evening Lights Tour of the DC Monuments
Frederick Douglass National Historic Site
Metropolitan AME Church
African American Civil War Museum
Tubman's Byway Group Tour Itinerary
Day 1
Baltimore has been drastically reviving for the last 15 years and you can't help but notice from where you'll be staying. Inner Harbor, Fells Point and all the downtown area are filled with shops and cafes and exciting nightlife.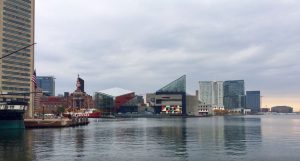 Dinner tonight is in historic Fells Point at the Waterfront Kitchen, offering seed-to-table ingredients and sweeping views of the Baltimore Inner Harbor.
Day 2
Meet your local expert guide and coach for 8 hours of sightseeing to include all the wonderful neighborhoods of Baltimore (Fells Point, Otterbein, Little Italy, Sharp-Leadenhall, Old West Baltimore, Downtown and much more). The focus will be on African American history, which Baltimore has proudly preserved. Your tour will show off Baltimore's famous residents – Eubie Blake, Billie Holiday, Cab Calloway, Henry Highland Garnet, Chick Webb, Frederick Douglass, Lilli Carroll Jackson, and Thurgood Marshall, to name a few.
Some of the stops you will make today include: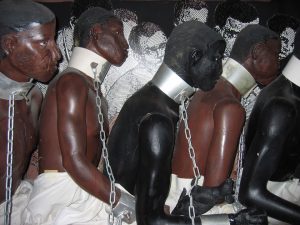 The National Great Blacks in Wax Museum is among the nation's most dynamic cultural and educational institutions. Because it is a wax museum committed solely to the study and preservation of African American history, it is also among the most unique. Primarily, the presentation of life-size, life-like wax figures highlighting historical and contemporary personalities of African ancestry defines its uniqueness.
Reginald Lewis Museum is dedicated to sharing the courageous journeys toward freedom and self-determination made by African American Marylanders. In your docent-led tour of the museum, Ms Masie's Jim Crow Maryland, you relive the musical heart of Baltimore with a virtual stroll along Pennsylvania Avenue of yesteryear and hear the sounds of jazz greats such as Chick Webb. Visit a one-room school house and learn about the work of Thurgood Marshall in desegregating public education.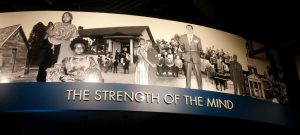 Your guide is Ms. Masie. Through dramatic interpretation, discover pivotal moments in history as Ms. Masie leads you on a journey of her memories of Jim Crow Maryland. Become empowered at a protest demonstration of a segregated restaurant with Lillie Carroll Jackson, organizer of the Baltimore branch of the NAACP. Participants will travel through the museum's exhibits alongside Ms. Masie as she weaves stories of prominent African Americans' strength, courage, and determination.
Sharp Street United Methodist Church – the first African American Methodist congregation in Baltimore – established in 1787.

Baltimore Civil War Museum – Today the oldest surviving railroad station in an urban setting, President Street Station, stands proudly among new skyscrapers and a redeveloped waterfront. The station welcomes visitors to learn about Baltimore's 19th century railroads, perilous journeys to freedom along the Underground Railroad, and President Lincoln's travels through the city.
Tonight dinner is on your own.
Day 3
Meet your coach for departure to Washington DC through Maryland's Eastern Shore. Known for beautiful scenery, crab cakes and fishermen, the Eastern Shore is also home to the Harriet Tubman Underground Railroad Historic Byway – a scenic route dotted with well-preserved history. It's a wonderful ride to experience history and a beautiful area.
After traveling through Annapolis and over Chesapeake Bay Bridge, you arrive on the Eastern Shore. Continue your drive down to Cambridge, a quaint town along the Choptank River on the Chesapeake Bay. Meet your local expert guide here. They will help tell the inspiring, tragic and heroic stories of the Underground Railroad, while also showing off the beauty of this area.
Some of your stops today will include: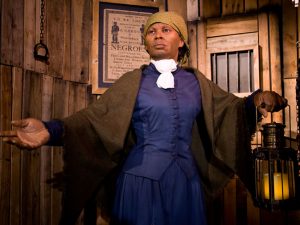 Harriet Tubman Museum – The Harriet Tubman Museum is the oldest community organization dedicated to Dorchester County's heroic native daughter.
Harriet Tubman Memorial Gardens – Relatives of Harriet Ross Tubman still live in Dorchester County, as do descendants of slave holders. Members of the local community chose to honor Tubman at this quiet, roadside garden.
Stanley Institute – Before the Civil War, it was a crime to teach a slave to read, and there were few opportunities to learn. In 1867, this one-room schoolhouse was moved here. Called the Stanley Institute, after Rev. Ezekiel Stanley, the school stands as a testament to the black community's determination to educate their children.
Malone's Church – For decades before the Civil War, four nearby communities, connected by footpaths through the woods, provided a strong social network among free and enslaved blacks. As soon as the war ended, these communities established their own African American churches. Founded in 1864, Malone's Methodist Episcopal Church was the first.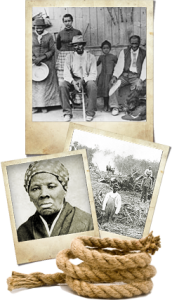 Harriet Tubman Underground Railroad State Park and Visitor's Center – The landscapes near here have changed little since Harriet's childhood, when she lived, worked, and traveled these environs. The Visitor Center includes a meditation garden, exhibits, a theater, and outdoor interpretation that tells the stories of the life and times of Harriet Tubman and of slavery in Dorchester County. Harriet's activities during the Civil War and her later years as a suffragist, civil rights worker, and humanitarian are highlighted.
Bucktown Village Store – One night, Harriet and the farm's cook went to a store at this crossroads to purchase some goods for the house. At the same time, another slave belonging to a local farmer left his work without permission. His overseer pursued him to the store and ordered Harriet to help him tie up the man, but she did not. Suddenly, the slave broke free and ran. The overseer grabbed a two-pound weight off the counter and hurled it toward him. It struck young Harriet in the head, causing a severe injury that changed her life. "My hair had never been combed and it stood out like a bushel basket," Tubman recalled, "…I expect that the hair saved my life."
Lunch will be included during the tour.
Travel back over the Chesapeake Bay Bridge on to Washington, DC. Your hotel tonight will be the Hilton Garden Inn or similar in downtown DC.
Dinner tonight is on your own – with plenty of options near your hotel.
Day 4
Meet your coach and locally licensed guide for sightseeing. Today you will be focused on the National Mall – the great swath of green in the middle of our capital city and stretching from the foot of the United States Capitol to the Potomac River. Your guide will show you the Capitol Building and you will visit the Capitol Visitor's Center. (If you would like a tour of the Capitol Building, you must contact your congressman).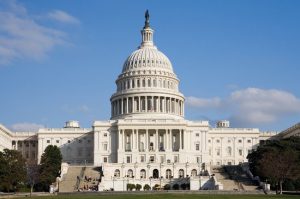 National Museum of African American History is a premiere cultural heritage destination. It's a place where all Americans can learn about the richness and diversity of the African American experience, what it means to their lives and how it helped us shape this nation. A place that transcends the boundaries of race and culture that divide us, and becomes a lens into a story that unites us all.
Dinner tonight will be at the lively and delicious Carmine's. Plentiful Italian fare served family style. No one leave hungry!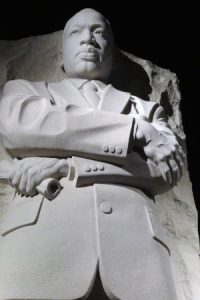 DC shines at night. An evening lights tour of the monuments is the best way to experience them. Your guide will take you to the Martin Luther King Jr. Monument, the FDR Memorial, The Lincoln Memorial, Vietnam memorial and much more.
Day 5
Meet your coach and guide for more DC sightseeing. Washington DC has historic and fascinating neighborhoods to explore – DuPont Circle, Georgetown, Chinatown, U-Street, Adams-Morgan and Embassy Row. As you pass from stop to stop, your guide will point out all the famous and infamous sites.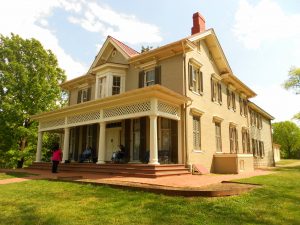 Frederick Douglass National Historic Site – Cedar Hill. Frederick Douglass spent his life fighting for justice and equality. Born into slavery in 1818, he escaped as a young man and became a leading voice in the abolitionist movement. Today, people everywhere still find inspiration in his tireless struggle, brilliant words, and inclusive vision of humanity. Douglass's legacy is preserved here at Cedar Hill, where he lived his last 17 years.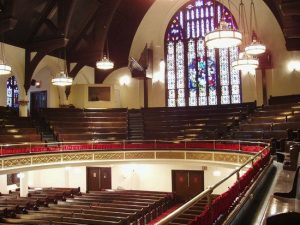 Metropolitan AME Church – the National Cathedral of African Methodism. Founded in 1838, Metropolitan was formed by two existing churches. The parent A.M.E. Church movement grew out of an anti-segregation protest in Philadelphia, Pennsylvania in 1787. Metropolitan is well known in stature and influence both locally and nationally. From anti-slavery leadership in the mid-19th century, and in the harboring of runaway slaves, to AIDS education and voter registration projects today, Metropolitan has been not just a major center of worship, but also an institution in the forefront of the civic, cultural, and intellectual life of African Americans.
African American Civil War Museum – This museum spotlights the history of the United States Colored Troops during the American Civil War.
Dinner tonight is on your own.
Day 6
Your day is free to explore the museums, neighborhoods and shops until it is time for departure.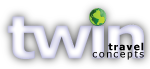 Customized Group Tours
Whatever your reason for traveling – Culture, Art, Gardens, Faith, or discovering new destinations – we create group tours that set each program apart from the ordinary.
Let our experience and passion work for you.
twintravelconcepts.com