Hudson Valley – An Art Lover's Paradise
The depth and diversity of artistic heritage throughout the Hudson Valley is unmatched.  You can hardly drive 15 minutes before happening upon another amazingly creative destination.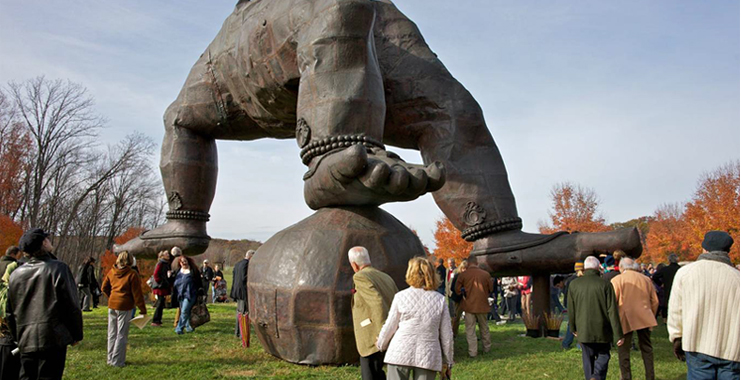 DO YOU HAVE DATES YOU NEED TO FILL?
Contact us for your customized group tour proposal
917-575-6600 | nick@twintravelconcepts.com
---
Hudson Valley Art Group Tour Highlights
Storm King Art Center
Dia: Beacon
Olana
Cedar Grove
Kykuit
Union Church
FDR Home and Presidential Library
Boscobel
Clermont
Val-Kill
Martin Van Buren's Home
Montgomery Place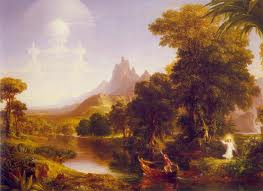 The Hudson River Valley outside NY City was the first iconic American landscape. It was here amid the most dramatic river and mountain scenery in the eastern United States, Washington Irving and James Fenimore Cooper created a distinctly American literature. Painters, led by Thomas Cole, founded the Hudson River School, widely recognized as the first truly national style of art.
Today this rich tradition is intertwined with everyday life. You can be blown away by contemporary art at Storm King Art Center (500 acre Sculpture Park) or Dia: Beacon (300,000 square-foot renovated Nabisco factory on the Hudson River housing massive art installations) or immerse yourself in the Hudson River School movement at Cedar Grove (Thomas Cole's home) or Olana (Frederic Edwin Church's Persian-style home).
You can mingle with famous works of art at Kykuit (the magnificent Rockefeller Mansion on the river) or Union Church (windows by Matisse and Chagall). Spend the day exploring fantastic galleries featuring emerging artists in Hudson or Beacon, two delightful river towns.
Visit Washington Irving's Sunnyside home with your group and tour the land of "The Legend of Sleepy Hollow" and "Rip Van Winkle" or visit Van Wyck House, the setting for Cooper's famous novel, "The Spy".
There is Bridge Music (a musical installation on the Mid-Hudson Bridge), Edward Hopper House (Birthplace in Nyack), Manitoga (The Russel Wright Design Center), Art Omi (Sculpture park), and festivals throughout the year.
There are private art collections at the many historic mansions along the river – FDR Home and Presidential Library, Boscobel, Clermont, Vanderbilt,  Eleanor Roosevelt's home, Martin Van Buren's home and Montgomery Place, to name a few.
For group tours out of NY City or for overnight exploration, the Hudson River Valley has an amazing abundance of art, both classic and new, creating an Art Lover's Paradise.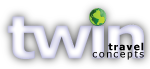 Customized Group Tours
Whatever your reason for traveling – Culture, Art, Gardens, Faith, or discovering new destinations – we create group tours that set each program apart from the ordinary.
Let our experience and passion work for you.
twintravelconcepts.com