Kykuit is a preeminent Hudson Valley landmark. For architecture, remarkable gardens, art, history, and spectacular scenery, a trip to Kykuit is simply amazing.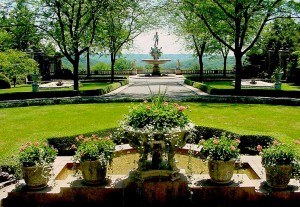 John D Rockefeller commissioned Olmsted Brothers for the design but was not happy with their work and began laying out walks and doing his own planting. He then asked the landscape architect William Welles Bosworth designed formal gardens near the house. Today, the garden is a fine American example of the Mixed Style. There are terraces, a semicircular rose garden, fountains, the Temple of Aphrodite and a notable collection of modern sculpture (including works by Henry Moore and Pablo Picasso). There is a Morning Garden, a Grand Staircase, a Japanese Garden, an Italian Garden, a Temple of Aphrodite, an Italian loggia, and a semicircular rose garden.
EXPERIENCE – Private horticulturist and curator tours.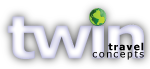 Customized Group Tours
Whatever your reason for traveling – Culture, Art, Gardens, Faith, or discovering new destinations – we create group tours that set each program apart from the ordinary.
Let our experience and passion work for you.
twintravelconcepts.com