Basilica of the National Shrine of Our Lady of Fatima
Since 1954, Our Lady of Fatima Shrine has become a place of natural beauty, art, communal prayer, and renewal to thousands who visit the unique buildings and grounds each year. The magnificence and natural beauty of the Shrine is highlighted by an awe-inspiring Dome Basilica, with a contour of the Northern Hemisphere of the globe.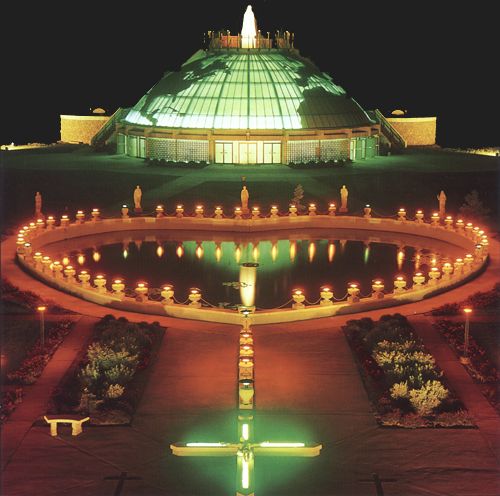 The impressive approach to the Basilica is down the Avenue of the Saints (over one hundred life-size marble statues represent Saints from every race and walk of life) and around the serenity of the Rosary Pool. Two flights of stairs, with 63 steps, lead to the top of the Dome, where, in graceful majesty, stands a huge statue of Our Lady of Fatima.
From the top of the Dome, visitors can view the entire Shrine grounds and surrounding countryside.
EXPERIENCE – Pilgrimages, tours and the Festival of Lights. Great pairing with Our Lady of Victory (Buffalo), a stained glass tour throughout Buffalo/Niagara, and all things Buffalo/Niagara.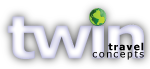 Customized Group Tours
Whatever your reason for traveling – Culture, Art, Gardens, Faith, or discovering new destinations – we create group tours that set each program apart from the ordinary.
Let our experience and passion work for you.
twintravelconcepts.com