Lake George, NY – Georgia O'Keeffe to Rachael Ray
In 1791 Thomas Jefferson wrote – "Lake George is without comparison, the most beautiful water I ever saw…" Many famous and creative people and groups still tour here for inspiration and fun.  Georgia O'Keeffe spent many summers painting on the shores of Lake George before moving to New Mexico, and Rachael Ray still calls the area home. Today, tour groups can enjoy what these icons have always known, Lake George and the surrounding area are a fantastic place to visit.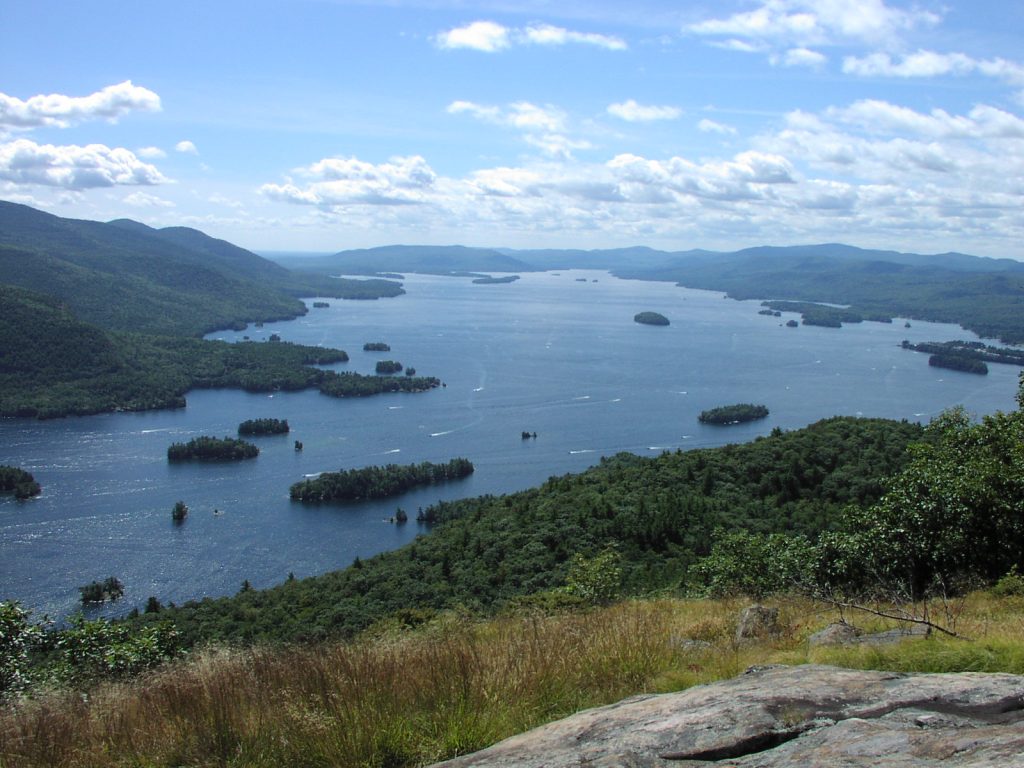 DO YOU HAVE DATES YOU NEED TO FILL?
Contact us for your customized group tour proposal
917-575-6600 | nick@twintravelconcepts.com
Lake George Group Tour Highlights
Sagamore Resort
The Hyde Collection
Saratoga & North Creek Railway
---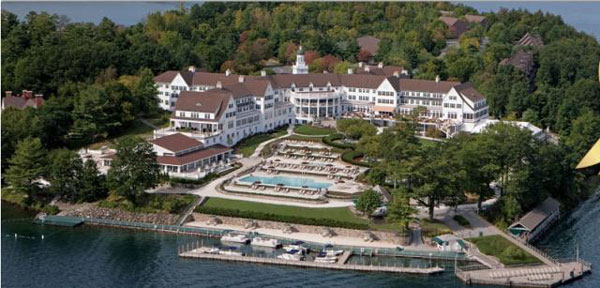 Close your eyes and conjure up an image of the quintessential Lake George resort.  It's welcoming, grand, and elegant, where just by walking through the lobby you instinctively know they will take care of everything you need. You've just imagined the Sagamore Hotel. A grand resort filled with style and grace, excellent restaurants, magnificent landscaping, waterfront sports and a wonderful spa.  I enjoyed a tremendous lunch outside on the lake on a crystal clear day, and tried to stretch the experience into dinner. It's located in Bolton Landing – home to a quaint village, great shops and restaurants making it a group tour destination by itself.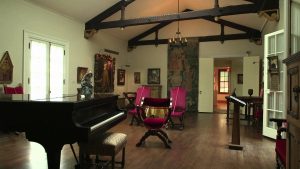 And my most favorite find – The Hyde Collection.  This must be among the top 10 art collections in the US, if not the world.  Where else can you see Botticelli, El Greco, Raphael, Rembrandt, Matisse, Picasso, Renoir, van Gogh, Winslow Homer, and Whistler? It's the Hyde mansion that rambles on creating a surprising and comfortable setting for some of the world's finest works of art.  I was there to attend the O'Keeffe exhibit (which is wonderful), yet was awestruck at the permanent collection. A truly world-class museum in the quaint village of Glens Falls!!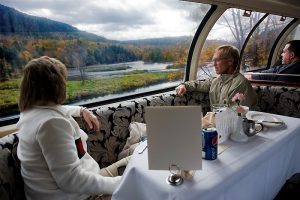 The Saratoga & North Creek Railway boasts vintage rail cars and a powerful diesel engine that can carry passengers along the Hudson River for a truly unique view of the Adirondacks. The full length dome cars are equipped with kitchens allowing for exceptional on-board dining prepared fresh to order. The passenger service harkens back to the days when train travel was sophisticated and elegant.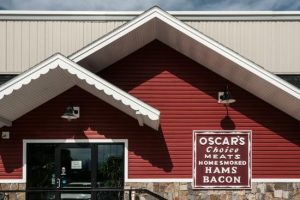 How about adding in Rachael Ray to your Lake George group tour?  The home-grown celebrity chef still lives in the area and has some favorite hot-spots to see – Oscar's Smokehouse has some amazing smoked foods that Rachel uses on her show.  Chic's Marina is a favorite stop, as well as Pirate's Cove – miniature golf! And really, what is a Lake George tour without miniature golf?!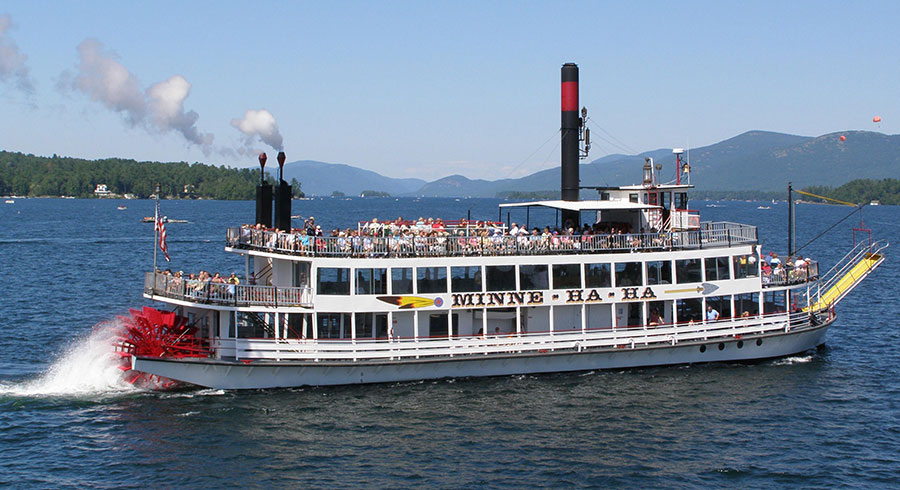 The Minnie Ha-Ha (Yes. And the locals call her Minnie), is a steamboat and a great sightseeing trip. Enjoy watching the para-sailing, jet skiing, sailing, paddle boarding, and swimming all framed by the dramatic back-drop of the Adirondack Mountains. What a setting!
And the perfect way to end a Lake George trip – Prospect Mountain Highway scenic overlook. It's a 5 ½ mile drive up to the top of Prospect Mountain with fantastic 100-mile views from the top.  The high peaks of the Adirondacks are so close you can touch them. From here you can see why so many people have fallen in love with the area and the creativity it inspires.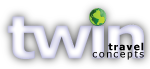 Customized Group Tours
Whatever your reason for traveling – Culture, Art, Gardens, Faith, or discovering new destinations – we create group tours that set each program apart from the ordinary.
Let our experience and passion work for you.
twintravelconcepts.com