Lily Dale Assembly is the world's largest center for the science philosophy and religion of spiritualism. Each day of the season offers a series of events and experiences to bring information, enlightenment, hope and peace to those who open their hearts to receive.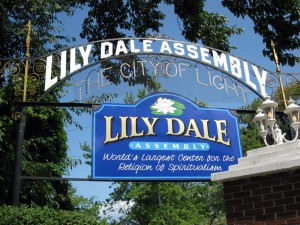 There are daily lectures on the wonders of mediumistic phenomena and the basic truths of God and Man, which Spiritualists adopt as their standard for living.
Demonstrations of clairvoyance are given at services held every day for the visitors by mediums devoted to their service. The Healing Temple is available for meditation on the renewing and uplifting of spiritual and physical energies. Spiritual healers are present to work with those who desire individual healing energies.
Classes on a broad range of subjects related to the development of Man's potential as a spiritual being are offered throughout the season. Thought Exchange evenings are designed to give free exchange of information as well as to answer the many questions of the seeker.
EXPERIENCE – Add this to Buffalo-Niagara or The Finger Lakes, and Chautauqua Institute.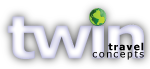 Customized Group Tours
Whatever your reason for traveling – Culture, Art, Gardens, Faith, or discovering new destinations – we create group tours that set each program apart from the ordinary.
Let our experience and passion work for you.
twintravelconcepts.com