Marble Collegiate Church, NYC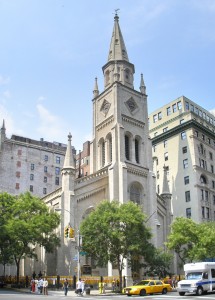 With a ministry beginning in 1628, Marble Collegiate Church's current structure was built in 1854 and served as the base from which Dr. Arthur Caliandro and Dr. Norman Vincent Peale, one of the greatest religious figures of the 20th Century, launched far-reaching innovations in practical Christianity. It  was here that "The Power of Positive Thinking" was born.
Marble Collegiate Church's denominational affiliation is with the Reformed Church in America. It is the oldest place of worship of the Collegiate Reformed Protestant Dutch Church of the City of New York and the oldest Protestant organization in North America with continuous service. It was organized in 1628 under the Dutch West India Company during Peter Minuit's Governorship of New Amsterdam.
EXPERIENCE – A sanctuary tour and talk on the history of the ministry and the far-reaching influence it has had. Add to a Churches/Synagogues of NYC Tour.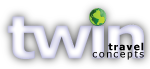 Customized Group Tours
Whatever your reason for traveling – Culture, Art, Gardens, Faith, or discovering new destinations – we create group tours that set each program apart from the ordinary.
Let our experience and passion work for you.
twintravelconcepts.com