Oklahoma Through Arkansas – Trail of Music History and Arts
Until I knew better, Oklahoma was cowboy boots, Native Americans and open land.  And Arkansas…  Oh, how wrong I was! Oklahoma Through Arkansas explores a surprisingly rich and diverse corner of our country. From Crystal Bridges to the Chickasaw, from Will Rogers to Frank Lloyd Wright. Throw in some music with a "hip and happening" OKC and you have a truly exciting program with tremendous appeal!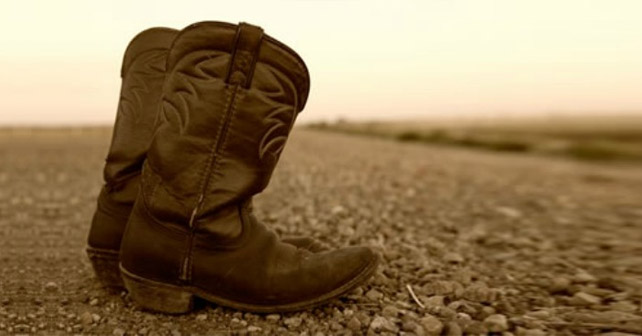 DO YOU HAVE DATES YOU NEED TO FILL?
Contact us for your customized group tour proposal
917-575-6600 | nick@twintravelconcepts.com
Oklahoma Through Arkansas Highlights
Miss Laura's Visitor Center
Bell Grove Historic District
National Cowboy and Western Heritage Museum
Bricktown Water Taxi
Cattleman's Restaurant
Oklahoma City National Memorial & Museum
National Weather Center
Chickasaw Cultural Center
Toy and Action Figure Museum
American Banjo Museum
Lazy E Arena and Breeding Stables
Marland Mansion & Estate
Woolaroc Museum & Wildlife Preserve
Frank Lloyd Wright's Price Tower Arts Center
Guthrie Center
Boston Avenue Church
Philbrook Museum of Art
Blue Whale in Catoosa
Will Rogers Memorial Museum
Hammet House
Crystal Bridges Museum of American Art
Frank Lloyd Wright's Bachman-Wilson House
Walmart Museum
Oklahoma Through Arkansas Itinerary
Day 1 – Arrive in the afternoon at Ft Smith, AR (D)
Fort Smith embraces and celebrates their Wild West heritage as they live and breathe its past.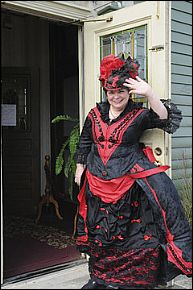 Miss Laura's Visitor Center. Tour the former bordello, the first to be placed on the National Register of Historic Places. Miss Laura will be in costume to greet your group and give the tour of this historic old "hotel" but don't expect any old-fashioned hospitality.
Enjoy dinner at The Hall at Taliano's – excellent Italian fare in a Victorian era house.
For evening entertainment, watch Miss Laura's Players present The Medicine Show on Hanging Day, an original musical/comedy now in its 14th year.
Day 2 – Ft Smith, AR – to Oklahoma City, OK (B, L, D)
Enjoy a quick tour of the Bell Grove Historic District tour, listed on the National Register of Historic Places in 1973. Belle Grove has a diverse collection of 19th and early 20th century buildings. It's a well-preserved Victorian neighborhood!
Depart Ft Smith for Oklahoma City (3 hours)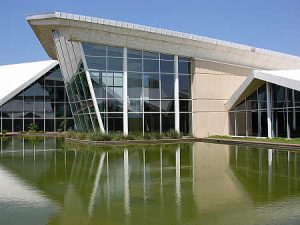 After arriving in Oklahoma City, have lunch then tour the National Cowboy and Western Heritage Museum. Formerly known as the National Cowboy Hall of Fame, the National Cowboy & Western Heritage Museum in Oklahoma City's Adventure District features an internationally renowned collection of Western art and artifacts. From modern Western art to American Indian and frontier artifacts the 6,500 square feet of exhibit space transports you back in time. Significant works by master artists Charles Russell, Frederic Remington and Albert Bierstadt stand side-by-side with history. Begin and end your visit at the awe-inspiring 18-foot tall sculpture by James Earle Fraser entitled "The End of the Trail," which depicts a lone Native American on a weary horse.
Take a fun ride on the Bricktown Water Taxi through Oklahoma City's Bricktown Entertainment District. Each boat holds 40 passengers and is wheelchair accessible. You will learn history about the Oklahoma City buildings as they pass by, as well as fun facts.
Experience Dinner at Cattleman's in Oklahoma City Stockyards and do some shopping. Cattlemen's has been serving hearty breakfasts and slab-like steaks to the working cowboys of Oklahoma City's historic stockyards since 1910, making it the city's oldest continuously operating restaurant, as well as a cultural icon.
Visitors to historic Stockyards City will be greeted by original brick buildings and historic, time-honored businesses.  Witness as Oklahoma City's colorful history is showcased and brought to life within the district, which hosts a variety of events each year and is a popular tourist destination. Historic Stockyards City is on the National Register of Historic Places.
Day 3 – Oklahoma City, OK – to Oklahoma City, OK (B,L,D)
Oklahoma City National Memorial and Museum with First Person Experience
One of the city's most notable destinations, the Oklahoma City National Memorial & Museum stands as a celebrated example of a living monument to honor those who were killed, those who survived and those changed forever by the April 19, 1995, bombing of the Alfred P. Murrah Federal Building. The Memorial & Museum are dedicated to educating visitors about the impact of violence, informing about events surrounding the bombing, and inspiring hope and healing through lessons learned by those affected. Guests will be one of the millions of visitors from across the world forever changed by what they see and learn here.
Oklahoma City, OK to Norman, OK  (20 miles)
Tour National Weather Center on the University of Oklahoma Campus. The National Weather Center houses a unique confederation of University of Oklahoma, National Oceanic and Atmospheric Administration and state organizations that work together in partnership to improve understanding of events occurring in Earth's atmosphere over a wide range of time and space scales.
The tour is a comprehensive overview of the National Weather Center and the units housed within.  The tour, which lasts approximately one hour, includes visits to the School of Meteorology, the National Weather Center observation deck, classroom and laboratory facilities, as well as the NOAA Storm Prediction Center, the Norman National Weather Service Forecast Office and the NOAA National Severe Storms Laboratory. Visitors must make reservations for a public tour, as space is limited.
Norman, OK to Sulphur, OK (70 miles)
Tour and Lunch at the Chickasaw Cultural Center
The Chickasaw Cultural Center, located in south-central Oklahoma in the heart of the Chickasaw Nation, is a world-class museum complex devoted to the celebration of Chickasaw history and culture.  Using modern technology and richly theatrical environments, the Chickasaw Cultural Center will immerse you in the vibrant, ongoing story of the Chickasaws.
Lunch at the Aaimpa Cafe features items inspired by traditional Chickasaw fare, such as pashofa, grape dumplings and Indian fry bread.
Sulphur, OK to Pauls Valley, OK (30 miles)
Tour the Toy and Action Figure Museum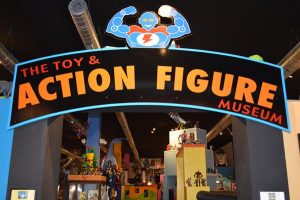 One of Time Magazine's "Top 50 Most Authentic American Experiences," the Toy and Action Figure Museum will both educate and excite visitors of all ages.  The museum features over 13,000 classic pop culture figures on display and an interactive area for hands-on experience.  From concept through manufacturing, the museum has exhibits on the creation of action figures from the first articulated toys of the late '50s to today's current favorites.  The Toy and Action Figure Museum is also home to the Oklahoma Cartoonists Collection, featuring the many published artists and writers in the comics field from Oklahoma, such as Chester Gould of Dick Tracy fame, and Jack and Carole Bender, who currently work on Alley Oop.
Pauls Valley, OK to Oklahoma City, OK (60 miles)
Dinner Tour and Performance at the  American Banjo Museum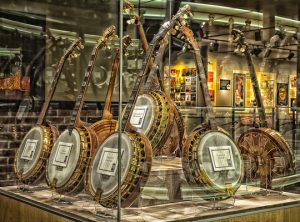 The American Banjo Museum houses the largest collection of banjos on public display in the world with interpretive displays that present the history of the banjo from its humble African roots through its heyday during the roaring '20s to its present day voice in bluegrass, folk, jazz and world music. As the nation's only museum dedicated to America's instrument, the American Banjo Museum seeks to preserve the banjo's legacy and promote an appreciation of its history and heyday.
Day 4 – Oklahoma City, OK – to Guthrie to Ponca City to Pawhuska to Bartlesville to Tulsa (B,L,D)
Oklahoma City, OK to Guthrie, OK (35 miles)
Tour the Lazy E Arena and Breeding Stables. The Lazy E Arena is one of the nation's largest and most respected venues for cowboy and Western events. National and world famous rodeos have drawn some of the most elite cowboys through the arena's gates as they compete for top prizes.
Guthrie, OK to Ponca City, OK (75 miles)
Tour and Lunch at the Marland Mansion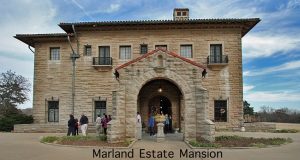 The Marland Mansion & Estate was built between 1925 and 1928 at a cost of $5.5 million, after a trip to Florence, Italy where E.W. Marland was quite taken with the Davanzatti Palace. Master architect John Duncan Forsyth, along with artists, decorators and sculptors of international reputation combined their talents to create this "Palace on the Prairie."
Ponca City to Pawhuska, OK (45 miles)
This is the location of Ree Drummond's (The Pioneer Woman from Food Network TV) new store and deli – great art gallery across the street nice break.
Deep in the heart of Osage County, explore a spirited mix of American Indian and western culture in Pawhuska, Oklahoma. See the romance of Pawhuska's history with 86 of 98 downtown buildings on the National Register of Historic Places. Established in 1872, the town's history is interwoven with that of the Osage Nation, headquartered in Pawhuska. The town was named in honor of Chief Paw-Hiu-Skah, and the Osage Tribal Museum, the oldest tribally owned and continuously operated museum in the U.S., makes its home here. The gateway to Tallgrass Prairie Preserve, the largest protected tallgrass prairie remnant in North America, offers a soulful connection to an amazing ecosystem. Here you can glimpse the West as it once was, filled with vast rolling vistas, free-roaming bison, white-tailed deer, coyotes, bobcats and more than 300 species of birds.
Pawhuska to Woolaroc (just outside Bartlesville) (25 miles)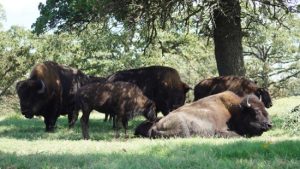 Tour Woolaroc – (allow 1.5 hours). The name of the Woolaroc Museum & Wildlife Preserve is derived from three words – woods, lakes and rock. Although these words say so much about the natural environment, they don't begin to describe everything Woolaroc has to offer. This Bartlesville establishment serves as a working ranch, museum and wildlife preserve that welcomes countless visitors each year.  The 3,600-acre property is situated in the breathtaking Osage Hills.
Woolaroc to Bartlesville – (15 miles)
Dinner and Tour of Frank Lloyd Wright's Price Tower
The Price Tower Arts Center, housed in Frank Lloyd Wright's only fully realized skyscraper, offers outstanding collections and exhibitions of art, architecture and design. The Price Tower, considered to be one of the great buildings of the 20th century, was named a National Historic Landmark in 2007. You'll enjoy a tour and then dinner at the Copper Bar.
Bartlesville to Tulsa (46 miles)
Day 5 – Tulsa to Claremore to Tulsa (B, L, D)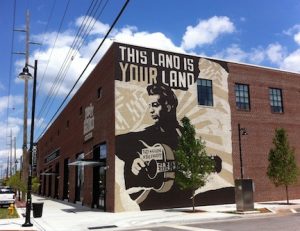 Tour Woody Guthrie Center. The Woody Guthrie Center in Tulsa will give you a glimpse inside the life of one of America's greatest folksingers. Born in Okemah, Woody Guthrie made a name for himself with hits like "This Land Is Your Land," "Pastures of Plenty," "Talking Dust Bowl Blues" and "Do Re Mi."
Tour Boston Avenue Church. This National Historic Landmark is home to an 8000-member United Methodist congregation. The structure was designed by Dr. Adah Robinson, assisted by Bruce Goff, and is one of the world's most significant examples of art deco architecture.
Tour and Lunch at Philbrook Museum of Art. The Philbrook Museum of Art is the premier cultural institution in the city of Tulsa and a statewide leader in the cultural life of Oklahoma. Set within a twenty-three acre site, Philbrook is a unique combination of historic house, major gardens and permanent collections.
The Philbrook Museum of Art boasts nine collections of rare and interesting art from all over the world and spanning various artistic media and styles. The Native American art collection is a cornerstone of the museum and features iconic pieces by American Indians including basketry, pottery, paintings, jewelry and pieces from the Eugene B. Adkins Collection.
From Tulsa Take Route 66 to Claremore with a stop in Catoosa
Quick photo op at the Blue Whale. The Blue Whale in Catoosa has become a beloved historic landmark along Route 66.
Catoosa, OK to Claremore, OK (16 miles)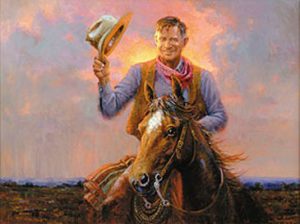 Tour Will Rogers Memorial. The Will Rogers Memorial Museum in Claremore features art and artifacts pertaining to the life of Oklahoma's favorite son, Will Rogers. Explore 12 galleries in the expansive 16,652 sq. ft. museum and you'll find countless photographs and manuscripts documenting Will Rogers' life as a trick roper, Vaudeville performer, movie star, radio commentator, newspaper columnist, author and philosopher.
The Will Rogers Memorial Museum also contains original artwork by Charles Russell, Jo Davidson, Electra Waggoner, Wayne Cooper, Charles Banks Wilson and Count Tamburini.
Dinner at the Hammett House.
A northeast Oklahoma tradition since 1969, Hammett House has become a success by keeping things simple. Its unmatched Southern hospitality and heaping platters of well-prepared food, along with a menu with a wide array of choices and daily specials, make it a must-visit on any trip to Claremore. The "pamper fried" chicken and pork chops are this eatery's calling card, but don't leave without sampling one of the 14 types of equally renowned pie, ranging from chocolate chip peanut butter to sour cream blueberry.
Claremore to Tulsa – 30 miles
Return to hotel or include time for gaming at the Hard Rock Hotel and Casino
Day 6 – Tulsa, OK to Bentonville, AR to Alma AR (B,D)
Tulsa to Tahlequah – (115 miles)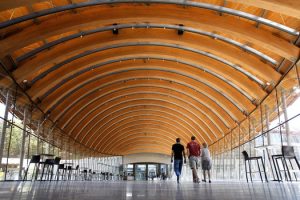 Crystal Bridges Museum of American Art is a magnificent and surprising museum. It welcomes all to celebrate the American spirit in a setting that unites the power of art with the beauty of nature. It explores the unfolding story of America by actively collecting, exhibiting, interpreting, and preserving outstanding works that illuminate our heritage and artistic possibilities. (A guided tour and lunch will be on your own here)
You will have admission to the Frank Lloyd Wright's Bachman-Wilson House – this structure is an excellent example of Frank Lloyd Wright's classic Usonian architecture.
The Walmart Museum – Bentonville is home to the first Walton's 5 and 10 and it's now a museum dedicated to all things WalMart. Step back in time! 
Day 7 –Bentonville, AR to home (B)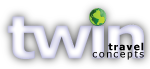 Customized Group Tours
Whatever your reason for traveling – Culture, Art, Gardens, Faith, or discovering new destinations – we create group tours that set each program apart from the ordinary.
Let our experience and passion work for you.
twintravelconcepts.com