Old Westbury Gardens, Long Island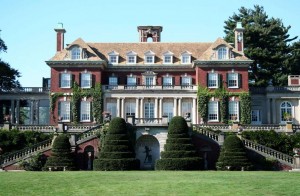 A 1904 house, in the style of Charles II, with a garden made at the same time.The owner's wife, and his architect, were English. Over 200 acres of gardens that are proportioned and well detailed, inspired by an eclectic range of features from English gardens together with some from France and Holland.
Grounds include sweeping lawns, wooded trails, grand allées and wooded trails with over 100 varieties of trees, meadows, lakes, fountains and statuary, and a charming thatched cottage. Gardens include a primrose path, rose garden, lilac path, boxwood garden, demonstration gardens, cottage garden, and a 2 ½ acre walled garden set into the woods.
EXPERIENCE – Master Gardener and Educator-led Talks and Tours of topics relating to horticulture, art,  history, design and architecture. Add in the Planting Fields Arboretum and Gold Coast of Long Island for a great day trip from NYC, or as part of a Long Island Odyssey.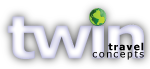 Customized Group Tours
Whatever your reason for traveling – Culture, Art, Gardens, Faith, or discovering new destinations – we create group tours that set each program apart from the ordinary.
Let our experience and passion work for you.
twintravelconcepts.com