Oneida County, NY – Surprising Diversity of Experiences
I like adding surprising elements to my tours.  Certainly you want to see the iconic places of any destination, but you also want to experience something new – something unknown.  

You want to be surprised and wowed. Well, I was blown away last week on a private FAM tour of Oneida County, NY – in Central NY. Kelly Blazosky and Sarah Foster of Oneida County Tourism did a fantastic job of wowing me – and showing off what a cool place they represent – while giving me some surprising elements for touring.
Oneida County is perfectly located between NYC and Niagara Falls – with easy access to Cooperstown, and the Catskill and Adirondack Mountains.  And the diversity!  T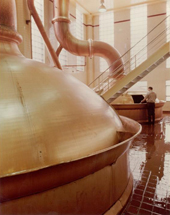 here are the classic iconic stops – Munson Williams Proctor Art Museum – truly world-class art, including Kandinsky, Pollock and the original Thomas Cole's Voyage of Life series.  Turning Stone Casino – a beautiful casino with great entertainment and two styles of hotels! The Stanley Theater – a magnificent Mexican Baroque theater that hosts Broadway shows before and after their Broadway run.  F.X. Matt Brewery (Saranac Beer!) has one of the best brewery tours – and great beer too! The Adirondack Scenic Railroad – a fantastic day trip or one-way transportation to/from the Adirondacks spring, summer or fall.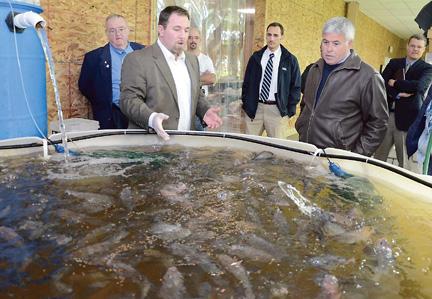 But then there are the surprising places like Aqua Vita Farms.  Within a run-down factory area, inside a building that you are not quite sure you should enter, is an exciting look into the future of farming – Aquaponics.  Part one is a hydroponic farming operation producing a variety of lettuces and vegetables, and part two is a Tilapia fish farm.  Here's the future – the waste from the fish becomes fertilizer for the vegetables, which clean the water that goes back to the fish! A complete eco-system using 600,000 gallons of water where only 1% of that is replenished each day – and that is equal to the amount the vegetables use to grow! Such an exciting and surprising tour.
Sylvan Beach. What a great stop in the summer or fall! This is the type of place we all look for – a place where locals go that has a wonderful beach community with restaurants and bars on the beach.  It's located on the eastern shore of Oneida Lake.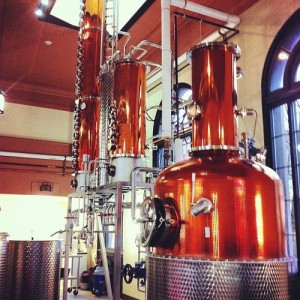 More and more folks enjoy a factory tour to learn how the products they use are made.
Oneida County has several – besides F.X. Matt, there is the Adirondack Distillery – a young upstart producing excellent Vodka hand-crafted with NY corn and filtered with Herkimer Diamonds!  Besides Aqua Vita Farms, there is the NY Fish Hatchery farming the majority of trout filling the streams and lakes of NY. Besides the Stanley Theater, is the Meyda Tiffany factory tour – the oldest Tiffany lamp manufacturer and the creator of the magnificent chandelier in the Stanley.  And Harden Furniture – American-made quality furniture – offers a proud and extensive tour of furniture making along with a lesson on good forestry practices.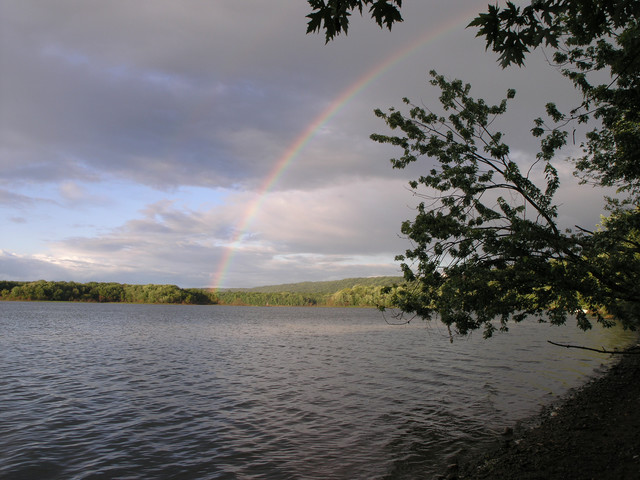 The Delta Lake Inn is a beautiful restaurant and stop overlooking Delta Lake. The gorgeous views are only matched by the wonderful food. I came away 5 pounds heavier – and smiling.  It's here that I learned about a local dish – Utica Greens.  Who knew escarole could taste so good?
Another surprise – the Oneida Community Mansion which tells the story of the utopian society that flourished here (1848-1880). A community where women were equals, no one married but they did have children, and where they create Oneida silver among other industries.  Descendants still live on the property today and the story is fascinating.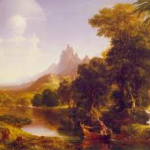 Whether it is iconic, surprising, natural, or cutting edge – Oneida County makes for an attractive and interesting tourism destination.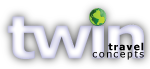 Customized Group Tours
Whatever your reason for traveling – Culture, Art, Gardens, Faith, or discovering new destinations – we create group tours that set each program apart from the ordinary.
Let our experience and passion work for you.
twintravelconcepts.com