The Coastal Empire – Savannah, GA
There are many great reasons why Savannah is one of the top tour and leisure destinations in the U.S. Yes, it has its magnificent Historic District and the festive delights of River Street and City Market, but it is the charm, grace and magic oozing from every park and citizen that grabs a hold of you. Beware, one visit is not enough!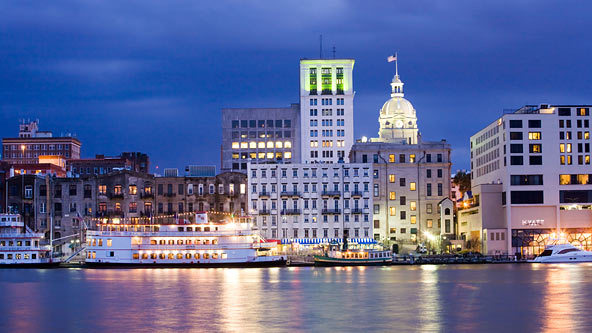 Suggestions For Your Savannah Group Tour: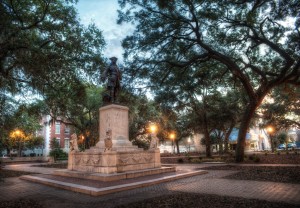 The Historic District of Savannah has cobblestone streets, manicured gardens, and oak-shaded parks drizzling with silvery Spanish Moss. The largest National Historic Landmark District in the United States, Savannah contains more than twenty city squares filled with museums, churches, mansions, monuments and famous forts of the Revolutionary & Civil War eras.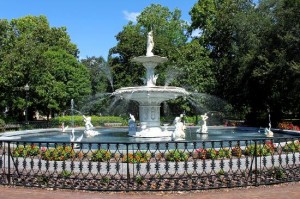 One of the most unforgettable sights in the historic Georgia city of Savannah is the view along Bull Street to the spectacular fountain in Forsyth Park. It is a view that the planners of the park dreamed would create a spectacular vista hundreds of years into the future. Forsyth Park is now more than 150 years old and the dream of those 19th century visionaries has been realized many times over.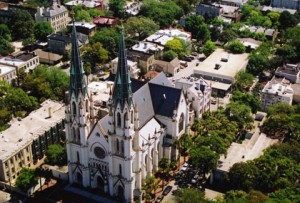 The Cathedral of St. John the Baptist is one of the most popular attractions in Savannah. The Cathedral is in the center of the Historic District and is within walking distance of almost all downtown attractions. Reviews on travel websites use words like "must-see", "breathtaking", and "amazing".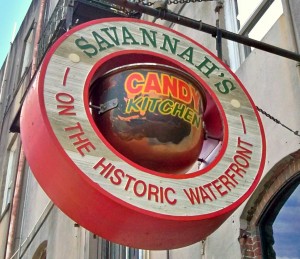 Over thirty years ago, Stan "the candy man" Strickland opened Savannah's Candy Kitchen on historic River Street. Visitors quickly discovered that Stan's kitchen was the place to experience and taste the down home southern sweetness that he learned to make from his mother. Now the original Savannah's Candy Kitchen store on River Street occupies over 4,200 square feet and every square foot is filled to the brim with the best candies, cakes, and confections in the south.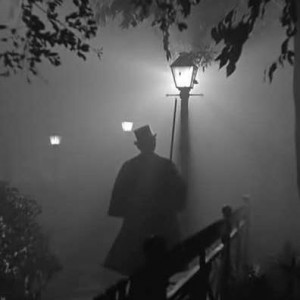 Take a ride on the haunted side and treat yourself to an evening Ghost Carriage Tour. USA Today named Savannah one of America's 10 most haunted cities. Since it's built right over Indian burial grounds and old cemeteries, almost everyone has their own account of a haunted experience. Maybe you can add yourself to that list and take home a scary experience.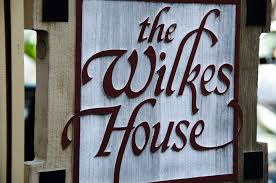 In 1943, a young Sema Wilkes took over a boardinghouse in historic downtown Savannah. Her goal was modest: to make a living by offering comfortable lodging and home-style Southern cooking served family style in the downstairs dining room. She made Mrs. Wilkes' Dining Room somewhat of a legend, and her family is keeping it a family affair, continuing the tradition of fine Southern food.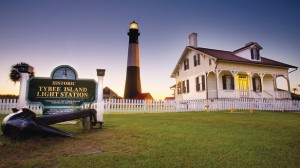 Tybee Island, also know as Savannah Beach, is an easily accessible barrier island located just 18 miles away from historic Savannah. The small island is noted for its oft-photographed Tybee Island Light Station and the Fort Screven Historic District.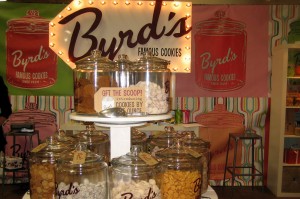 In 1924, Ben T. Byrd, Sr. began baking small batches of cookies from his bakery, packing them in wooden crates, and personally delivering them to neighborhood markets in his Model T Ford. The cookies were soon christened "Byrd's Famous Cookies" and steadily gained popularity not only locally, but also among visitors who discovered the delicious confections. Byrd Cookie Company is still making the world a sweeter place, one cookie at a time.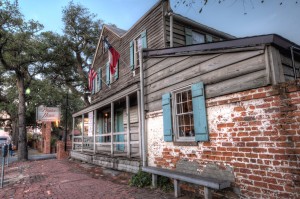 The Pirates' House is a historic restaurant and tavern established in 1753. The restaurant got its name from the fact that in Savannah's past, it was the popular hang-out for the pirates who sailed the coastline. The history of the building is steeped in the lore of those notorious days.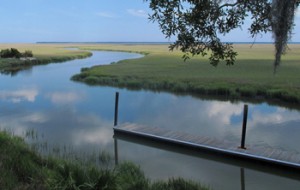 Tour the Lowcountry – renowned for its historic cities and communities, its natural beauty, and its unique cultural heritage. The Lowcountry culture and history draws from Southern, European, African, Caribbean, and Native American roots.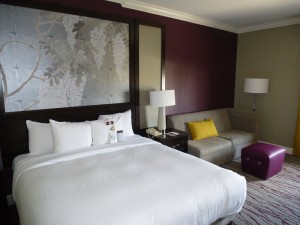 The DoubleTree by Hilton Savannah Historic District is in the heart of Savannah's famous downtown Historic District and there's no finer place to stay while you are exploring this fascinating city. The hotel is positioned next to Savannah City Market and just one block from the iconic River Street. Complimentary amenities include: chocolate chip cookies baked fresh daily, wireless high-speed internet, 24-hour business center, on-site cardio fitness center by Precor, on-site concierge services (8am-6pm), and on-site outdoor heated swimming pool & whirlpool.
Possible Sidetrips: Hilton Head, SC and Jekyll Island, GA make two interesting sidetrips and, if you have more time, combine your trip with several days in Charleston, SC. It's a perfect pairing!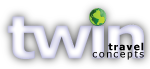 Customized Group Tours
Whatever your reason for traveling – Culture, Art, Gardens, Faith, or discovering new destinations – we create group tours that set each program apart from the ordinary.
Let our experience and passion work for you.
twintravelconcepts.com