Yellowstone & Solar Eclipse, August 2017
A once in a lifetime celestial experience in the shadow of the Tetons coupled with the beauty and majesty of Yellowstone National Park!

In August of 2017, a total eclipse of the Sun will be visible from within a narrow corridor near Yellowstone National Park.  Experience this rare event as you begin a scenic 7-day journey through Yellowstone and Grand Teton National Parks. This eclipse is truly a 'once in a lifetime' event.  Read more about it >>
---
Yellowstone Highlights include:
Welcome Reception & Dinner
Total Solar Eclipse
Grizzly & Wolf Discovery Center
Yellowstone National Park
Grand Teton National Park
Jackson, WY
Snake River Float Trip
Salt Lake City
---
Yellowstone Group Tour Itinerary
DAY 1 – Salt Lake City – Ogden
Today, your western adventure begins! Fly into Salt Lake City and meet your tour director at the Airport by 3:00pm. (*Please arrive at the Salt Lake Airport before 3:00pm).  Depart and travel north to Ogden, one of Utah's oldest and largest cities.  Check into your hotel located in historic downtown with some time to settle in and relax.  This evening, join the group for a welcome reception and dinner at a local restaurant. Hampton Inn & Suites, Odgen, UT (D)
DAY 2 – Solar Eclipse – West Yellowstone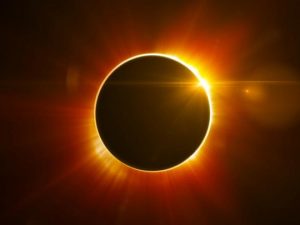 Today a total eclipse of the Sun is visible from within a narrow corridor that traverses the United States of America including parts of Idaho and Wyoming just south of Yellowstone National Park.  This morning you will have the rare and possibly once in a lifetime chance to experience a Total Eclipse of the Sun as it passes over the area.  Be sure to bring your camera so you can catch this amazing celestial event with a partial eclipse starting around 10:15am and a maximum eclipse at 11:34am.  Enjoy a picnic lunch with the group as you celebrate this monumental event.  In the afternoon, continue north along the west side of the Teton Range through Island Park on the famed Henry's Fork River.  Arrive in West Yellowstone and check in for a two night stay.  Enjoy touring of the Grizzly & Wolf Discovery Center where you will gain insight into the lives of Yellowstone's two top predators. The mission of this center is to educate the public and give them a chance to uniquely experience the grizzly bears and grey wolves.  A naturalist on staff will lead a guided tour of the facility, and then there will be free time to wander through the exhibits and enjoy a variety of presentations on bears, wolves, birds of prey and more.  The evening is free for dinner on own. Gray Wolf Inn & Suites, West Yellowstone, MT (B,L)
DAY 3 – Yellowstone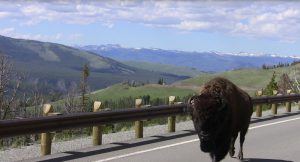 Today is yours to experience Yellowstone National Park.  The world's first national park is a wonderland of natural beauty and geologic oddities that has delighted visitors over 100 years.  It is a mysterious land of steaming geysers, fumaroles and bubbling mud pots.  A land so amazing that the first explorers to bring back tales of Yellowstone were called liars.  Today you will visit the centerpiece of the park, Old Faithful!  There will be plenty of time to explore the area, witness an eruption of the world's most famous geyser and have lunch on your own.  After enjoying Old Faithful, explore more of the geyser basins including Midway Geyser Basin and Fountain Paint Pots.  Travel along the beautiful Madison River as you return to West Yellowstone with the evening is free for dinner on own. Gray Wolf Inn & Suites, West Yellowstone, MT (B)
DAY 4 – Yellowstone-Grand Teton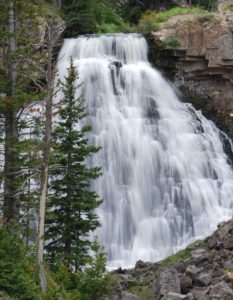 Depart West Yellowstone and return to Yellowstone National Park for another great day of sightseeing.  First visit the awe-inspiring "Grand Canyon of the Yellowstone," with a chance to see both Upper and Lower falls, where the mighty Yellowstone River has cut its way through sheer rock to cascade down hundreds of feet to the foaming torrents below.  Next, drive through scenic Hayden Valley, famous for large herds of buffalo and other wildlife.  Travel the shores of Yellowstone Lake as you travel south with a stop for lunch on own along the way.  In the late afternoon, exit Yellowstone via the South Gate and enter Grand Teton National Park.  Enjoy picture perfect views of Jackson Lake and the Tetons from scenic points such as Oxbow Bend, the Snake River Overlook and more.  This evening arrive in the fun western town of Jackson and check into your hotel for a two night stay.  This old cowboy town is now home to hundreds of art galleries, shops, attractions and restaurants but still maintains an old west charm.  Dinner will be included at a local restaurant. Elk Country Inn OR The Virginian, Jackson, WY (B,D)
DAY 5 – Snake River – Jackson – Grand Teton
Start the day early as you return to Grand Teton National Park and enjoy a Scenic Float Trip on the Snake River. With this giant mountain range as a backdrop, you will see the wildlife, the flora, and the sheer magnitude of nature.  Your river guide will point out wildlife, explain the geology of the area and tell stories about local history and folklore. It will be a morning to remember.  Then travel to historic Jackson Lake Lodge which is listed on the National Historic Register and boasts 60 foot windows that perfectly frame the Tetons.  An agreement between the U.S. and Soviet governments signed here in 1989 led to an end of the cold war.  There will be time to enjoy the view, explore the lodge, do some shopping and have lunch on your own.  After lunch, travel south along the inner road with picture stops at various scenic view points along the way including Jenny Lake which offers unique photo taking opportunities.  In the late afternoon, return to Jackson after an amazing day in the Tetons!  The evening is free on own. Elk Country Inn OR The Virginian, Jackson, WY (B)
DAY 6 – Jackson-Salt Lake City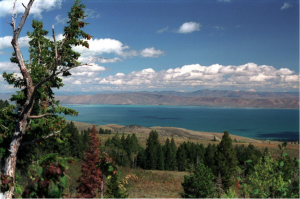 We will travel in three states today: Wyoming, Idaho, and Utah, on our way to Salt Lake City.  Drive through rugged Snake River Canyon, then pass through the pastoral Star Valley, which is a fertile farming valley that stretches across the Idaho border.  We'll make a stop at picturesque Bear Lake for an included lunch with a view of the lake.  Next travel through beautiful Logan Canyon and then along the shore of the Great Salt Lake on your way to Salt Lake City for a driving tour of this premier western city.  After checking into a downtown hotel, join the group for a special farewell dinner at a local restaurant. RL Hotel, Salt Lake City, UT (B,L,D)
DAY 7 – Departure
This morning transfers will be provided to the airport.  You will take not only the memories of the solar eclipse and incredible scenic attractions, but also the friendships of those who have shared this experience with you. (B)
---
Inclusions
Transportation by Motorcoach
Services of a professional Tour Director
Airport transfers on arrival and departure
6 Nights Accommodations
6 Breakfasts, 2 Lunches, 3 Dinners
Admissions as listed in the itinerary
Luggage Handling – one suitcase per person
Gratuity for included meals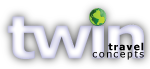 Customized Group Tours
Whatever your reason for traveling – Culture, Art, Gardens, Faith, or discovering new destinations – we create group tours that set each program apart from the ordinary.
Let our experience and passion work for you.
twintravelconcepts.com