Sonnenberg Gardens and Mansion, Finger Lakes
Nestled in the picturesque Finger Lakes region of New York, Sonnenberg Gardens is a New York State Historic Park offering one of the few remaining estates in the U.S. with a Queen Anne-style mansion and formal gardens.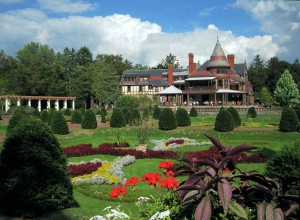 Built in 1887, Sonnenberg's 40-room Mansion offers visitors a glimpse of what life was like in the late nineteenth century. Along with 17 other structures across the 50-acre property, the estate boasts nine formal gardens representing many cultures and historic periods including 12th-century Asia, 4th-century Rome and the French Renaissance. A 20-acre arboretum of rare and exotic trees, plants and unique landscapes stretches across the grounds, while a Lord & Burnham wood-and-glass greenhouse complex of the Victorian period features varieties of orchids, succulents, tropical plants and flowers, as well as vegetables.
Sonnenberg's trees are some of their greatest treasures.  The estate has over 100 different species of trees, and many of them are the oldest of their kind in the United States
Experience Enjoy a privte tour by Lead Horticulturalist David Hutchings, based on Dr. William T. Hornaday's book published in1917 about Sonnenberg's formal gardens or one about the trees. Add in a Finger Lakes wine tasting.  An excellent addition to any Finger Lakes and Rochester tour or an Upstate Gardens tour.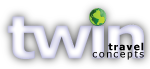 Customized Group Tours
Whatever your reason for traveling – Culture, Art, Gardens, Faith, or discovering new destinations – we create group tours that set each program apart from the ordinary.
Let our experience and passion work for you.
twintravelconcepts.com