SpecTAPular New England, Sept.18-21,2018
You've never heard of the Big E???  Think of a New England version of Buffalo Roundup, or a state fair on steroids.  All 6 New England states in one place. Take a look at my recent visit!
Start or end your New England Fall Foliage tour with this fantastic special event! This exciting 4-day event in Western Massachusetts has it all – The Big E, private event at Yankee Candle, Norman Rockwell, the Berkshire Mountains and much more! Tour Vermont foliage before or after!!
ARE THERE DATES YOU NEED TO FILL?
Contact us for your customized group tour proposal.
917-575-6600 | nick@twintravelconcepts.com
New England Highlights
The Big E
Springfield Museums
Dr. Seuss Museum
Berkshire Mountain Fall Foliage
Norman Rockwell Museum
Hancock Shaker Village
Yankee Candle Village
Stockbridge
Day 1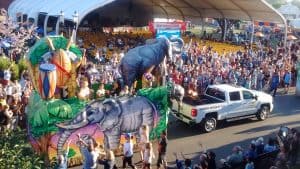 Depart for the The Big E which is hosted by all six New England states and is the largest state fair on the Eastern Seaboard of the U.S. At the Avenue of States Exhibition, you will find replicas of each New England state's capitol building, as well as food and goods unique to each state. Storrowton Village is a complete replica of a 19th century village right on the Fairgrounds. Another highlight is the Wine and Cheese Barn and Mallary Rotunda, with a special sculpture made from butter. Explore the Fairgrounds and enjoy lunch (on own). Depart the fair at 2:30 pm (hands will be stamped for re-entry) and drive to our hotel for check-in and time to freshen up and unpack. We will depart the hotel at 4 pm to return to the fair. Dinner is on your own with time to view the daily parade at 5 pm, and entrance to the concert at 8 pm featuring a live show at the Fair's concert venue. Return to hotel after the concert.
Day 2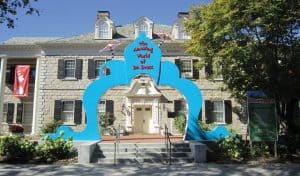 After breakfast, depart your hotel for Springfield Museums with 5 complexes (Art, History, Science and Dr. Seuss Sculpture Garden, and brand new Dr. Seuss Museum). Depart Museum complex by noon for the Big E in time for lunch (on your own) with plenty of time this afternoon to fully explore the Fairgrounds. At 5 pm enjoy a private sit-down dinner at the historic Coliseum. At 7 pm we have reserved seats for the Big E  circus under the Big Top, featuring handpicked circus acts from around the world. We will return to the hotel after the show.
Day 3
After breakfast, we are off to historic beautiful Stockbridge, with time to browse the shops and explore the Norman Rockwell Museum with entrance fee included. Lunch is included today either at a local restaurant or at the Museum (depending on group size) then off to the Hancock Shaker Village for a tour. Return to the hotel to relax and freshen up before visiting the Yankee Candle Village for a private event at 6:30 pm. We have the run of the Village and 30% off the entire store along with games, raffles, beer & wine sampling, live entertainment (a band with song and dance). We will also enjoy dinner within the Village. Return to the hotel for our last overnight.
Day 4
After breakfast and check-out, continue with your Fall Foliage Tour.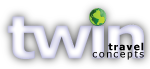 Customized Group Tours
Whatever your reason for traveling – Culture, Art, Gardens, Faith, or discovering new destinations – we create group tours that set each program apart from the ordinary.
Let our experience and passion work for you.
twintravelconcepts.com