St. Anthony's Hermitage of Lac-Bouchette, Quebec
Operated by the Capucin Fathers since 1925, the Ermitage Saint-Antoine de Lac-Bouchette is a place of pilgrimage known for the quality of its spiritual approach, and its beautiful natural environment on the shores of lac Ouiatchouan.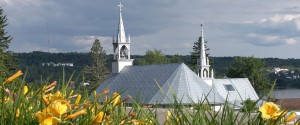 Visit the small San'Tonio chapel which is classified as an historical monument and built by Abbot Delamarre himself in 1908. The frescoes are elaborately decorated by the renowned Quebecois painter, Charles Huot. Other highlights on your tour of this exceptional site include: the Mariale Chapel, the Cavalry sculpted by Louis Jobin, the Stations of the Cross by Delwaide and Goffin, and the Scala Santa.
EXPERIENCE – The 4 official Shrines of Quebec along with other churches and cathedrals make for a fantastic Catholic pilgrimmage.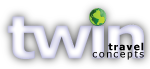 Customized Group Tours
Whatever your reason for traveling – Culture, Art, Gardens, Faith, or discovering new destinations – we create group tours that set each program apart from the ordinary.
Let our experience and passion work for you.
twintravelconcepts.com