Statue of Liberty – Ellis Island, NYC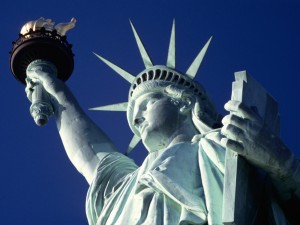 The Statue of Liberty is a colossal neoclassical sculpture on Liberty Island in New York Harbor, designed by Frédéric Bartholdi and dedicated on October 28, 1886 as a gift from France. She stands gracing NY Harbor and is America's iconic symbol of freedom.
Seeing her up close, by boat, by helicopter or on Liberty Island sends chills up your spine and you have a taste of what she meant to millions of immigrants seeking refuge and freedom.
Ellis Island houses the museum which beautifully tells the dramatic gripping stories of those immigrants coming to this country in search of better lives.
EXPERIENCE
– A harbor cruise up close to the Statue, audio tours, guided group tours and a theatrical re-enactment.  Ellis Island is good to pair with a group tour of the
Lower Eastside Tenement Museum
.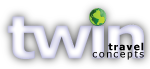 Customized Group Tours
Whatever your reason for traveling – Culture, Art, Gardens, Faith, or discovering new destinations – we create group tours that set each program apart from the ordinary.
Let our experience and passion work for you.
twintravelconcepts.com