Sullivan County, NY – Picture Perfect
As a child, teen and young adult, Sullivan County meant canoeing on the Delaware River and hiking in the mountains.  It's a county the size of Rhode Island with magnificent natural scenery, and the place where New Yorker's escape from the cement jungle.  It's a perfect fall foliage group tour destination and summer getaway.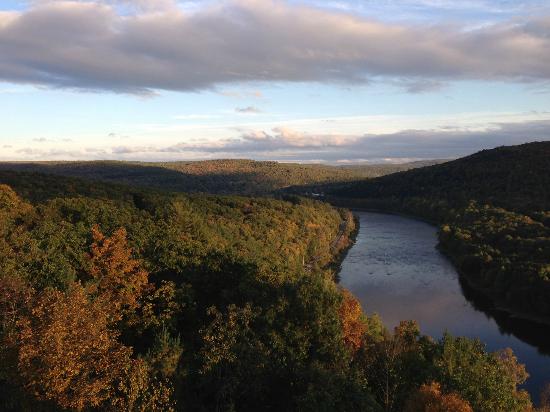 This recent "fam tour" brought back memories of floating down river, swimming over Skinner's Falls, camping outside (and shooting stars!) and 'smores.  Though Sullivan County has kept all of the natural beauty of my youth, a lot has changed since the 1960's and 70's.
Did you know that the Woodstock Festival of 1969 did not happen in Woodstock, NY?  Max Yasgur lent his dairy farm to the promoters, and the concert took place in Bethel, NY (in Sullivan County) 60 miles away from Woodstock, NY.
Talk about bringing back memories – the nearly 5 year-old Bethel Woods Center for the Arts is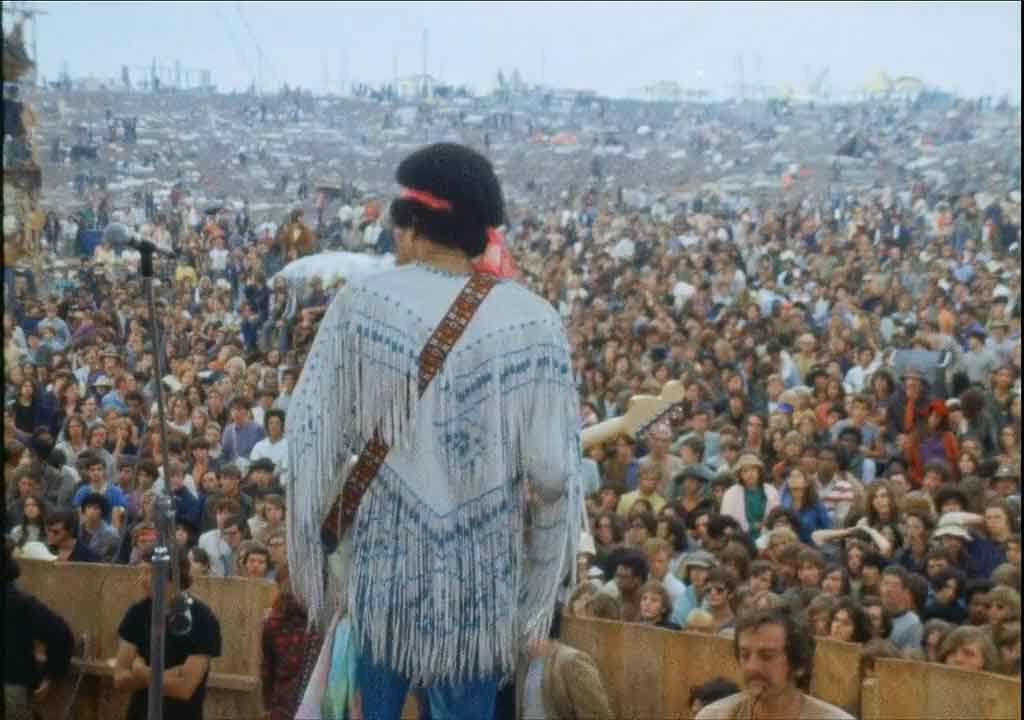 a world-class cultural center, which is a premier authority on the history of the 1960's and that decade's transformative impact on the world. The Museum at Bethel Woods is a magnificent flashback, with multi-media exhibits re-telling the colorful and volatile era through the news, fashion, and entertainment of the day. If you are anywhere near this area, you have to make sure that your group tours it.
And when you do stop, take some time across the road at the Dancing Cat Saloon, Catskill Distillery and Stray Cat Gallery. Stacy and Monte have created a must-see destination based on passion and creativity. Their relationship with all the local artists and their love of the area is evident everywhere. With a diverse and beautiful gallery, live music most nights, an excellent menu and award-winning distillery – (Peace Vodka!) – this becomes a perfect addition to a Bethel Woods group tour.

If you are touring with a small group, then check out the most amazing B&B you'll ever stay at. Really.  Ecce (pronounced Esh- Ay). OMG!  Perched high above the Delaware River this full-service, not-a-detail-forgotten B&B has some of the most magnificent views you'll ever see. The Delaware River Valley spreads out to either side framing Pennsylvania's northern Pocono Mountains.  The upper Delaware has the highest concentration of bald eagles, and while you are at Ecce, they fly at eye level! With hiking trails, hammocks and wonderful hosts, you definitely won't want to leave.
Villa Roma is a Catskill resort that manages to keep the old Borscht Belt welcoming charm with a new, truly modern hotel.  It has all the amenities and qualities you want and expect of a 4-star hotel, along with several pools, shuffle board, excellent golf, game room, shows and Starbucks.  This makes Villa Roma a perfect stop for any group tour's itinerary.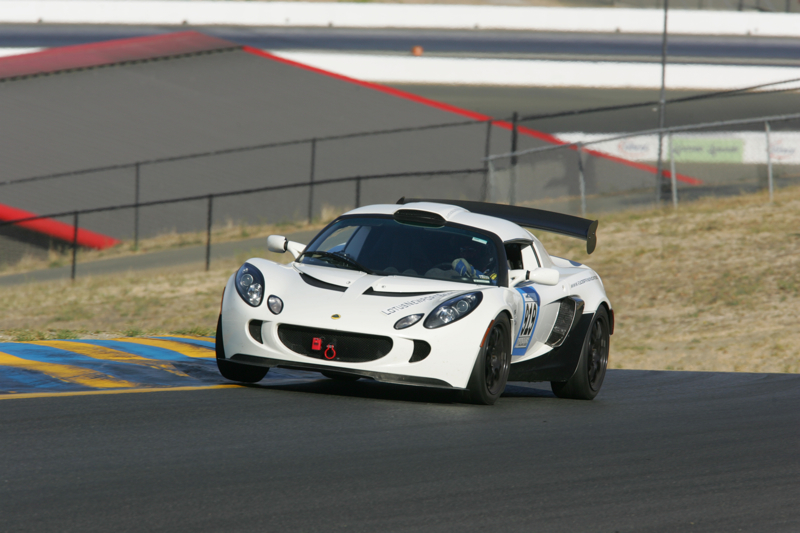 Lastly, (and most surprisingly), is the Monticello Motor Club.  If you want a truly amazing, memorable incentive for a group tour, this is it. WOW. The MMC is an exclusive club where the members race their cars (or race cars that are available) around a world class race track.  For a very special group tour experience, you can spend the day learning how to race like a professional!  There is class time learning about the intricacies of driving on a track, time with a professional driver and then after a delicious lunch, time on your own driving on the track – in really awesome cars! I cannot wait to sell my first group tour on this.
Sullivan County NY is a picture perfect destination for all types of group tours and group experiences.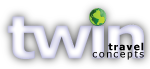 Customized Group Tours
Whatever your reason for traveling – Culture, Art, Gardens, Faith, or discovering new destinations – we create group tours that set each program apart from the ordinary.
Let our experience and passion work for you.
twintravelconcepts.com