The Mount – Edith Wharton Estate and Gardens, Berkshires
The Mount is both an historic site and a gardener's delight.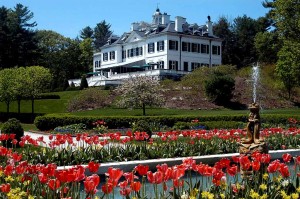 America's First Lady of Letters, and pulitzer prize winner, Edith Wharton designed and built The Mount in 1902. The house embodies the principles outlined in her influential book, The Decoration of Houses (1897).
Edith Wharton was an authority on European landscape design as well as a passionate gardener. She envisioned her gardens as an elegant series of outdoor rooms and created unique architectural compositions planned in concert with the house and the surrounding natural landscape.
Three acres of formal gardens surround the house. The Mount's gardens and grounds, include 5,000 trees, shrubs, and herbaceous plants and nearly 3,000 annuals and perennials.
The Mount's landscape is beautiful at all times of the year, reflecting Wharton's belief that the garden should possess "a charm independent of the seasons."
Currently The Mount is  using only organic products in the gardens.
EXPERIENCE
– An important addition to any Berkshire program or a garden program, their experienced and knowledgeable guides will tailor your tour to suit your interests. Add this to 
Hildene
,
Hancock Shaker Village
, Chesterwood and
Naumkeag
. Private tours and meals can be arranged.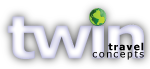 Customized Group Tours
Whatever your reason for traveling – Culture, Art, Gardens, Faith, or discovering new destinations – we create group tours that set each program apart from the ordinary.
Let our experience and passion work for you.
twintravelconcepts.com