Wave Hill Gardens – The Bronx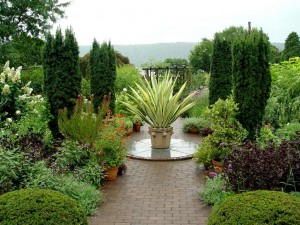 A Hudson River estate in The Bronx, NY City that has developed a wide variety of gardens as well as dynamic art exhibits of contemporary artists who explore the dynamic relationship between nature and culture.
There are spectacular views of the river, a large conservatory and a well-planted flower garden established on Arts and Crafts lines. The 28-acre public garden and cultural center are in the heart of Riverdale and also offers specatular views of The Palisades.
Its mission is to celebrate the artistry and legacy of its gardens and landscapes, to preserve its magnificent views, and to explore human connections to the natural world through programs in horticulture, education and the arts.
Experience
– Enjoy an in-depth tour of seasonal garden highlights, led by experienced guides. Gardening and birding workshops are also available. Add
NY Botanical Gardens
and
The Cloisters
, combined with Wave Hill, for wonderful day of three diverse and exciting gardens – all in NY City!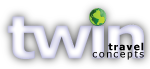 Customized Group Tours
Whatever your reason for traveling – Culture, Art, Gardens, Faith, or discovering new destinations – we create group tours that set each program apart from the ordinary.
Let our experience and passion work for you.
twintravelconcepts.com