Women's History Across New York
From the Finger Lakes to the Hudson Valley, the struggle for women's rights began here, and continues here – along with great wine and food and natural beauty. On this tour, Women's Rights come alive as you follow history from the Seneca Indians to Susan B. Anthony, Elizabeth Cady Stanton and Harriet Tubman – all residents of New York and staunch allies of the suffrage movement. Plus, you'll also enjoy some great wine, food, and fun sightseeing!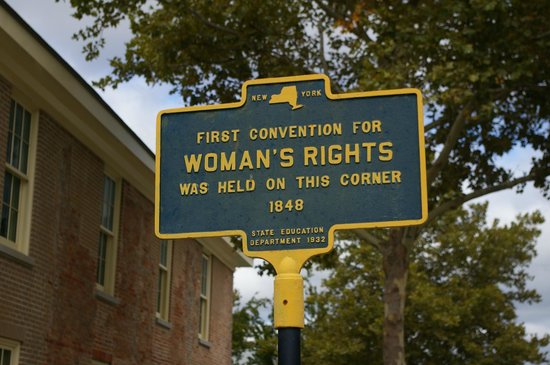 DO YOU HAVE DATES YOU NEED TO FILL?
Contact us for your customized group tour proposal
917-575-6600 | nick@twintravelconcepts.com
Women's History Tour Highlights
National Susan B. Anthony Museum & House
Susan B. Anthony Center at U of Rochester
1816 Farmington Quaker House
Harriett Tubman House
Elizabeth Cady Stanton House Museum
Women's Rights National Historic Park
Belhurst Winery
Erie Canal Cruise
Vassar College
Ice House, Poughkeepsie
Eleanor Roosevelt's Home, Val-Kill
Franklin D. Roosevelt Home & Library
Hudson River Cruise
Culinary Institute of America
Bethel Woods Center for the Arts (Woodstock)
Glenora Winery
Corning Museum of Glass
Lucille Ball Desi Arnaz Museum
Women's History Tour Itinerary
Day 1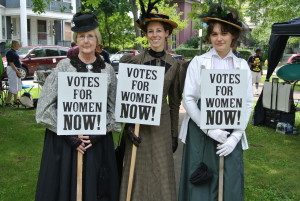 Susan B Anthony  Center at U of Rochester "Cautious, careful people, always casting about to preserve their reputation and social standing never can bring about reform. Those who are really in earnest must be willing to be anything or nothing in the world's estimation." -Susan B. Anthony
You will enjoy a discussion of Susan B Anthony, her life and legacy, at the The Susan B. Anthony Center.  Here they work to overcome the remaining barriers to equality, including social justice issues and violence against women. In addition, you will enjoy a wonderful tour of the Susan B Anthony House, topped off with a lovely tea in the Carriage House.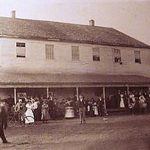 As the site of Genesee Yearly Meeting of Friends, the 1816 Farmington Quaker Meetinghouse was a national crucible for major reform movements in the nineteenth century. It stood at the crossroads, symbolically as well as geographically, of activism for African American rights, women's rights, and Native American rights.
Day 2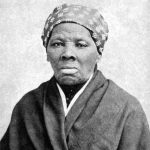 The Harriet Tubman Home preserves the legacy of "The Moses of Her People" in the place where she lived and died in freedom. Tubman escaped from slavery in Maryland in 1849, but she returned numerous times to rescue at least 70 other people. In 1859, she moved to a house in Auburn, New York. In 1896, she bought 25 acres next to that property, where she opened the Harriet Tubman Home for the Aged, which provided housing for elderly African-Americans.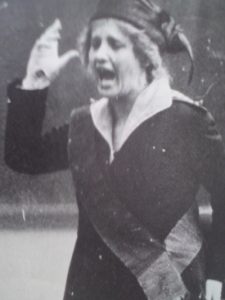 Elizabeth Cady Stanton House was the home of suffragette Elizabeth Cady Stanton in Seneca Falls, New York. She and her family lived there from 1847 to 1862. It was declared a National Historic Landmark in 1965. This house, preserved in Seneca Falls by the National Park Service, was one of several homes Elizabeth Cady Stanton inhabited in her adult life, but by far the most imperative to her work in women's suffrage. Dubbed by Stanton the "Center of the Rebellion," it was notorious not just for being Stanton's home, but for the way it was left to her — her father deeded the home specifically to her in his will, despite the fact that women were not allowed to own property at the time.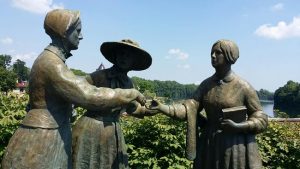 The Women's Rights National Historical Park tells the story of the first Women's Rights Convention held in Seneca Falls, on July 19-20,1848. At the convention, women rights leaders led by Stanton, put forth a Declaration of Sentiments that became the foundation for the push for equal treatment for women in the United States.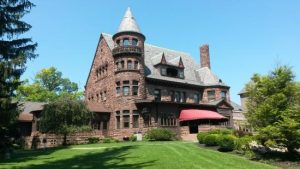 If you want to step back in time this is the place. Overlooking Seneca Lake, historic Belhurst Winery is a beautiful attraction in the Finger Lakes Wine Country. Their winemakers create award-winning wines as unique as the Castle itself. Dinner will be memorable, as well, in both its unique setting and fine food.
Day 3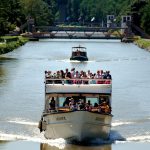 Though the Erie Canal was once a significant option for transporting cargo, today it is used primarily for recreation. The Erie Canal covers 524 miles, running from Albany, New York, to Buffalo, New York. Enjoy an Erie Canal cruise full of history and experience going through the historic locks.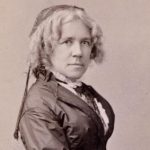 Vassar College opened its doors to its first class in 1865, and offered young women a liberal arts education equal to that of the best men's colleges of the day. The Vassar approach to learning was shaped by faculty members such as noted astronomer Maria Mitchell and Lucy Maynard Salmon, professor of history, who explored the "seminar method" of teaching through original source materials. Enjoy a lively tour and discussion of women's rights through Vassar's colorful history.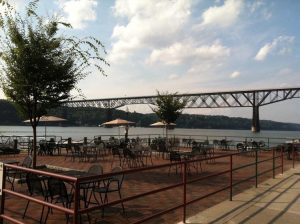 Before refrigeration, harvesting ice from the Hudson River was one of the region's big businesses, employing thousands. You can imagine this chapter in the Valley's illustrious past at Poughkeepsie's Ice House, an atmospheric waterfront restaurant set in a brick building that once played a part. Or, if you couldn't give a toss about history, you can just focus on the fittingly cool setting, terrific views, and tasty American food.
Day 4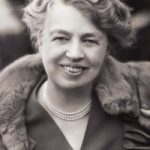 The only National Historic Site dedicated to a First Lady, Val-Kill is a charming cottage, complete with sprawling gardens where Mrs. Roosevelt often entertained guests. Eleanor Roosevelt chose Val-Kill for her retreat, her office, her home, and her "laboratory" for social change during the prominent and influential period of her life from 1924 until her death in 1962. Visitors may tour Mrs. Roosevelt's Val-Kill Cottage and enjoy the introductory film "Close to Home."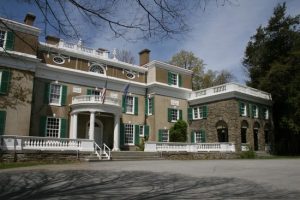 The home of Franklin D. Roosevelt National Historic Site preserves the Springwood estate in Hyde Park, New York. Springwood was the birthplace, lifelong home, and burial place of the 32nd President of the United States, Franklin Delano Roosevelt. The property also houses his Library and is now a museum.
T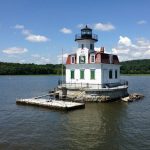 ake a cruise on the Hudson River and view millionaires' sumptuous estates, picturesque Hudson river lighthouses and quaint sleepy villages surrounded by the natural beauty of vineyards, orchards and scenic preservation sites.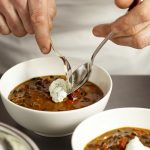 Enjoy dinner at the Culinary Institute of America, one of the premiere cooking schools in America, with 4 different restaurants that allow the students to get  'hands-on' experience by learning all aspects of running a restaurant.
Day 5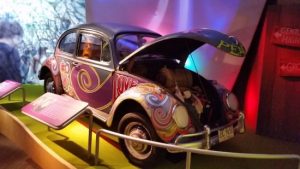 The Bethel Woods Center for the Arts is a not-for-profit performing arts center and museum located at the site of the 1969 Woodstock festival in Bethel, New York, which took place on a parcel of the original Max Yasgur's Dairy Farm. Through the in-depth study and exhibition of the social, political, and cultural events of the 1960s, as well as the preservation of the historic site of the Woodstock Music and Art Fair, Bethel Woods educates individuals about the issues and lessons of the decade while inspiring a new generation to contribute positively to the world around them.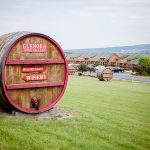 The first winery on Seneca Lake, Glenora Wine Cellars is widely known for its warm hospitality and magnificent lakeside setting and has garnered exemplary reviews both in and outside the Finger Lakes region.
Day 6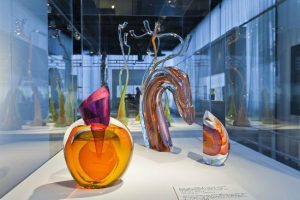 The Corning Museum of Glass is a museum in Corning, New York dedicated to the art, history and science of glass.  It was founded in 1951 by Corning Glass Works and currently has a collection of more than 45,000 glass objects, some over 3,500 years old.
T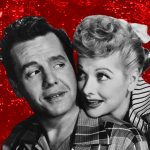 he Lucille Ball Desi Arnaz Museum & Center for Comedy is a museum dedicated to the lives and careers of Lucille Ball and Desi Arnaz. The museum officially opened in 1996 "to preserve and celebrate the legacy of Lucille Ball and Desi Arnaz and enrich the world through the healing powers of love and laughter." Lucille Ball was born in Jamestown on August 6, 1911.
Tour the museum and then enjoy lunch while watching one of the funniest episodes of her famous sitcom.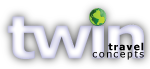 Customized Group Tours
Whatever your reason for traveling – Culture, Art, Gardens, Faith, or discovering new destinations – we create group tours that set each program apart from the ordinary.
Let our experience and passion work for you.
twintravelconcepts.com