Northern Berkshires – Two Surprises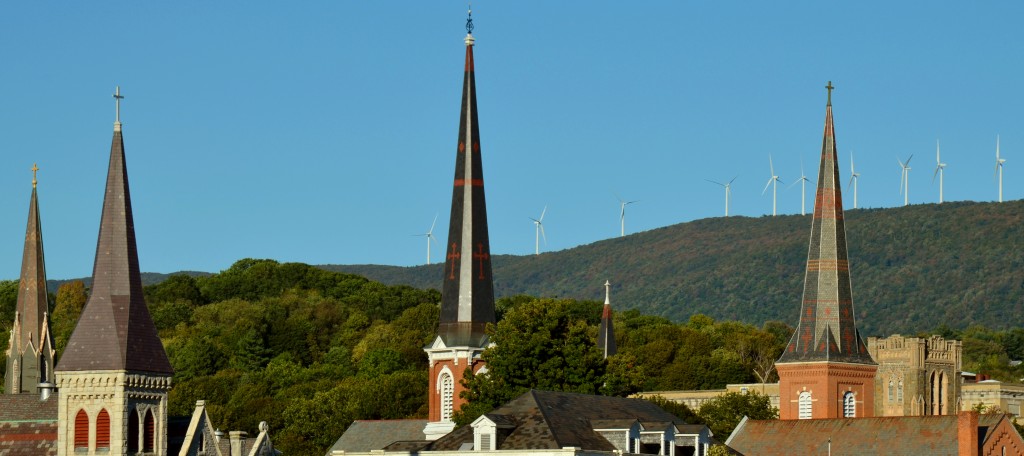 I am a sap for surprising venues in unexpected places. Amid the stunning pastoral beauty of the northern Berkshire Mountains are two very different, world-class temples to art: the Sterling and Francine Clark Art Institute (The Clark) and MASS MoCA (Museum of Contemporary Art). Additionally, there are two hotels that complement these attractions perfectly: the Williams Inn and Porches Inn.
Williamstown is the quintessential New England village – colonial architecture and church spires accented by pristine landscaping and rolling hills. In this beautiful quiet town is The Clark (Sterling and Francine Clark Institute) and Williams Inn.
At the heart of The Clark is its truly extraordinary and surprising collection of Impressionist and Old Master paintings. You would expect to see this collection in Boston or New York. By housing this important collection in bucolic Williamstown, it creates an unhurried experience with real works of art seemingly a world away from the virtual age.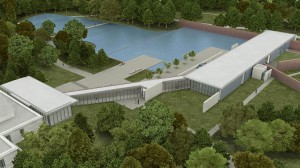 On July 4th it will reopen (after massive renovations) and I was lucky to get a sneak preview. Wow!  World-renowned architect Tadao Ando's ability to seamlessly weave architecture into the natural environment led the Clark to select him for its expansion. The new glass-enclosed Visitor's Exhibition and Conference Center, with views on to the massive reflecting pools, is going to be stunning.  What was a 1-hour visit will now be a 2-2.5 hour visit because you will finally get to see nearly 70% of this incredible collection! I  cannot wait to see it completed.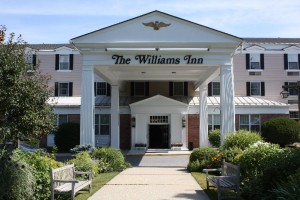 Very nearby is a charming New England hotel, the Williams Inn. It's one of the finest destination inns in New England dating back to 1912. It's a classic hotel that matches its locale perfectly – quaint and friendly with wonderful service and excellent food.  The Fitzpatrick family, who own and operate the Red Lion Inn in Stockbridge, have just begun managing this hotel – so you know the quality and character will live on.
MASS MoCA is one of the world's liveliest (and largest!) centers for making and enjoying the best new art of our time, across all media: music, art, dance, theater, film, and video. Though only 6 miles from The Clark, it's a world apart. The contemporary art is housed in a converted factory complex in an old mill town called North Adams. Young and hip with over 200,000 square feet of exhibit space, they are able to show massive installations and a variety of artists at one time.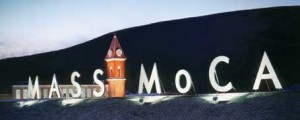 North Adams has undergone a renaissance, anchored by MASS MoCA.  The abandoned factories and buildings of the Mill Era are being renovated and restored for offices, artists and some excellent new restaurants.  A visitor at breakfast put it perfectly, "Brooklyn in the Berkshires!"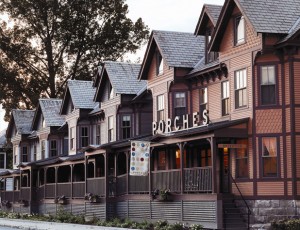 That tasty breakfast was at The Porches Inn, a unique hotel across from MASS MoCA. A block of seriously dilapidated but sturdily built, beautifully detailed Victorian row houses were colorfully restored and inspired by MASS MoCA. Its 47 rooms of retro-edgy, industrial granny chic ambiance make a spirited lodging statement. You surrender to total comfort and attitude-free service.
Whether you are specifically searching for surprising world-class art venues, or traveling through the Berkshires looking for something new – The Clark and MASS MoCA will fit the bill.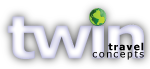 Customized Group Tours
Whatever your reason for traveling – Culture, Art, Gardens, Faith, or discovering new destinations – we create group tours that set each program apart from the ordinary.
Let our experience and passion work for you.
twintravelconcepts.com